A Detailed Case Study by Mr. Thangala Likhith Sreenivas.
History of Bangalore Real Estate Market
The ascent of the real estate industry in Bengaluru started much before the city became the focus for all things IT. If you speak to local real estate czars who have traced Bengaluru's real time growth history, they will vouch that there was a bullish sentiment about the city's prospects from as early as 1993. After the Indian economy was liberalised, Bengaluru – like other metros in India – witnessed a hitherto unseen appreciation of real estate prices. Also, with Hong Kong being handed over to China, a large number of expat Indians headed home, especially towards Bangalore, thus causing a demand spurt. This, coupled with the then state government's policies to encourage IT growth in the state and city, brought Bengaluru under the real estate spotlight.
Though the IT industry was in its infancy, Bengaluru held out a certain economic promise. There was huge investor interest and the optimism led to the city seeing property prices increase at an incredible rate. Ofcourse this unnatural growth, had to tone down.  "The appreciation in property values was driven by speculation without too many serious transactions that resulted in projects. In 1997, when the markets crashed, the areas to suffer the most were the suburban regions in Bangalore which had seen speculative growth
In the first half of the last decade, India became a crucial and lucrative global economic destination and Bengaluru was at the centre of attention from the global business world. Analysts from multinational real estate services firm, Jones Lang LaSalle (JLL) say that "the investments pouring into Bangalore resulted in creating a solid demand for quality office space, thus re-defining the real estate market in Bangalore." Bengaluru's real estate demand has been, and continues to be, driven by IT / ITES and the banking and financial services sectors.
People from the industry attest that the economic growth resulted in growth of high disposable income groups, which in turn fuelled the scaling up of residential projects in Bengaluru. Villas and premium category apartments became the fad. Attractive tax rebates on home loans and reasonable home loan rates took the real estate market to the next level. Infrastructure wise, Bengaluru grew in this period and the city became home to many campus styled IT parks, Special Economic Zones (SEZs) and Software Technology Parks of India (STPIs) in the IT belt of Whitefield, Hosur and Electronic City. Outer Ring Roads (ORRs) in the city have since become a hotbed for IT campuses.
Pre-Covid Market-Year 2018-19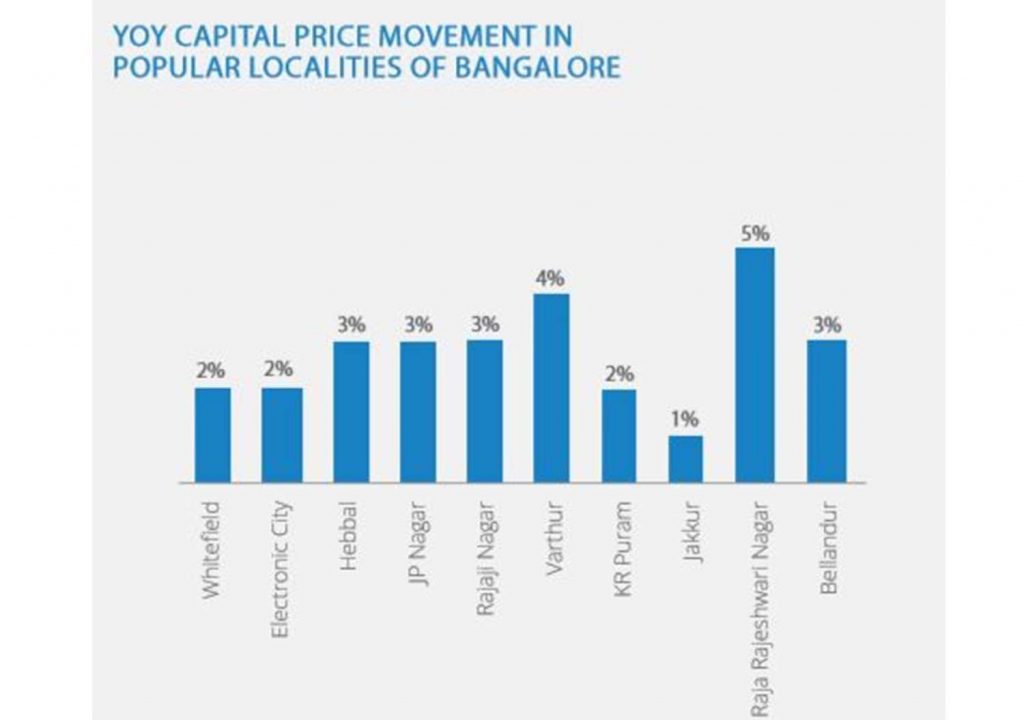 Bangalore saw the launch of around 200 new projects in 2019 against 350 in 2018. Of all new projects this year, over 40 percent belonged to low-to-mid income housing category (Rs 25-50 lakh). This validates the developers' efforts towards matching the demand for compact budget houses. Resultantly, average property prices in the city did not witness any major alterations. On the demand front, housing belts near the IT/ITeS corridors such as Sarjapur Road, Kanakapura Road, Electronic City, Whitefield and Jakkur continued to be the prime choices of the homebuyer community. While civic issues such as the ongoing water crisis in the city, and economic put-offs such as the revision in the GST slabs hampered the city's growth, sales witnessed some improvement, YoY. The year reported the sale of around 28,255 units in H1 2019, about 25 percent up from the same period in 2018. The third quarter, however, plagued by the inauspicious 'aadi' period, saw sales declining by a margin. The last quarter, too, could not stir end-users from their state of inertia. Overall, the unsold inventory in the city dipped by 30 percent, from 93,000 units in Q1 2019 to 70,000 units in Q4 2019. The city did not witness any change in current property tax rates. Further, a total of 2,906 project registrations under Karnataka RERA spoke of the improving state of real estate in the city.
Growth Inducers for Bangalore market
Approval of 30,000 low-cost homes under Pradhan Mantri Awas Yojana (PMAY), eased rules for beneficiaries under 'Housing for All' by 2022, unchanged property tax rates and new building bye-laws strengthened the realty market in 2019.
Fast-paced project registrations under Karnataka RERA and dispute resolution firmed up the buyer sentiment. Project registrations went up from 1,500 in 2018 to over 3,000 in 2019. The authority reportedly resolved 30 percent of the total complaints.
The State added another wing to the Town Planning Department for expediting the approval of building projects. Further, single-unit residential buildings on 60×40 sq ft plot area were freed from seeking permission from the Bruhat Bengaluru Mahanagara Palike (BBMP).
Some crucial connectivity project announcements such as YelachenahalliAnjanapura Metro corridor, a double-decker flyover from JC Nagar to Shantinagar Bus Station, an underpass at Goraguntepalya Junction and road widening projects at Tannery Road and Sarjapur Road lifted sentiment. Besides, the authority also approved the allocation of Rs 2,000 crore for Phase 2 of the Namma Metro and modified the Peripheral Ring Road (PPR) project.
The city continued to be India's healthiest office market for co-working spaces with 7.8 million sq ft of absorption in Q3 2019. Improved business policies, seamless infrastructure and access to multiple coworking options contributed to the trend.
About SBR Group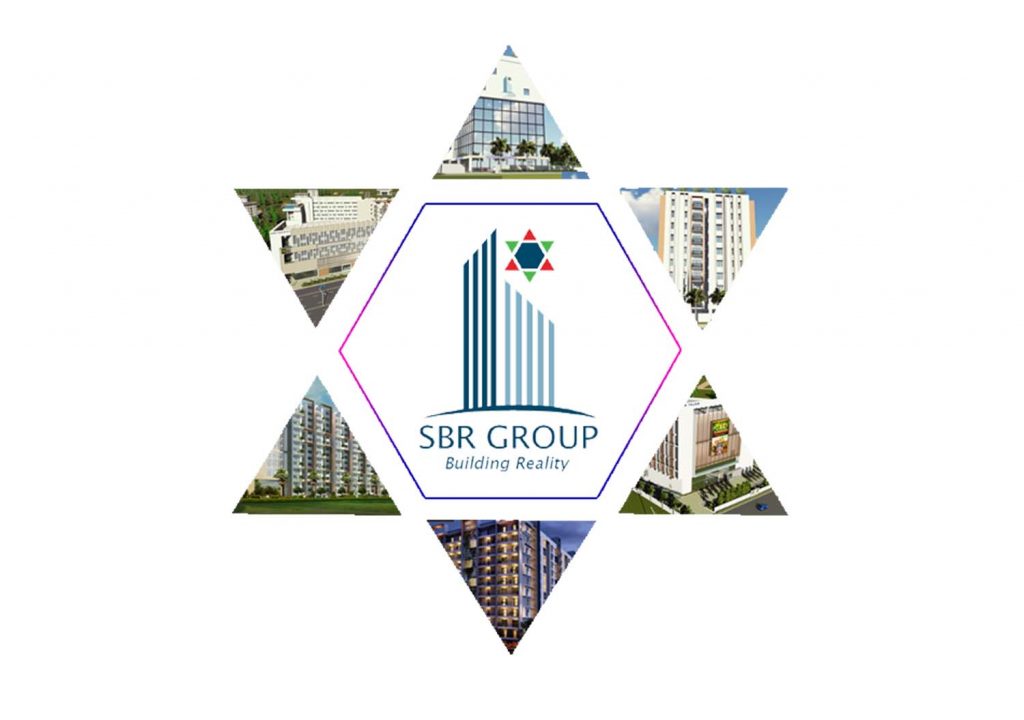 SBR Group is an integrated real estate development firm that fulfills all requirements that translates customers dreams of quality living space into reality. SBR GROUP in its 16 years of existence successfully delivered several Infrastructural activities like the Layout Formation, Commercial and Residential complexes.
By 2019, The Group completed two of its landmark projects called 'The Nest' with 142 Flats and 'Horizon' with 180 flats in East Bangalore. SBR Horizon has also 75000 sq ft of commercial complex with 5 screen multiplex, retail & office space and a food court.
During the buoyant market of 2018-19, the company started three projects viz.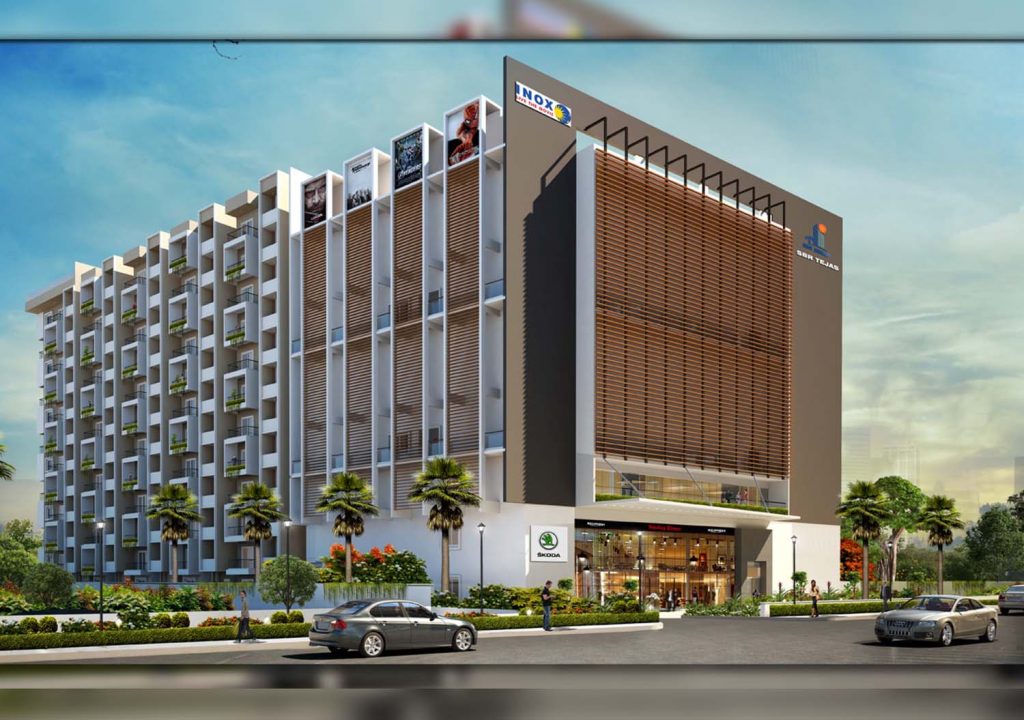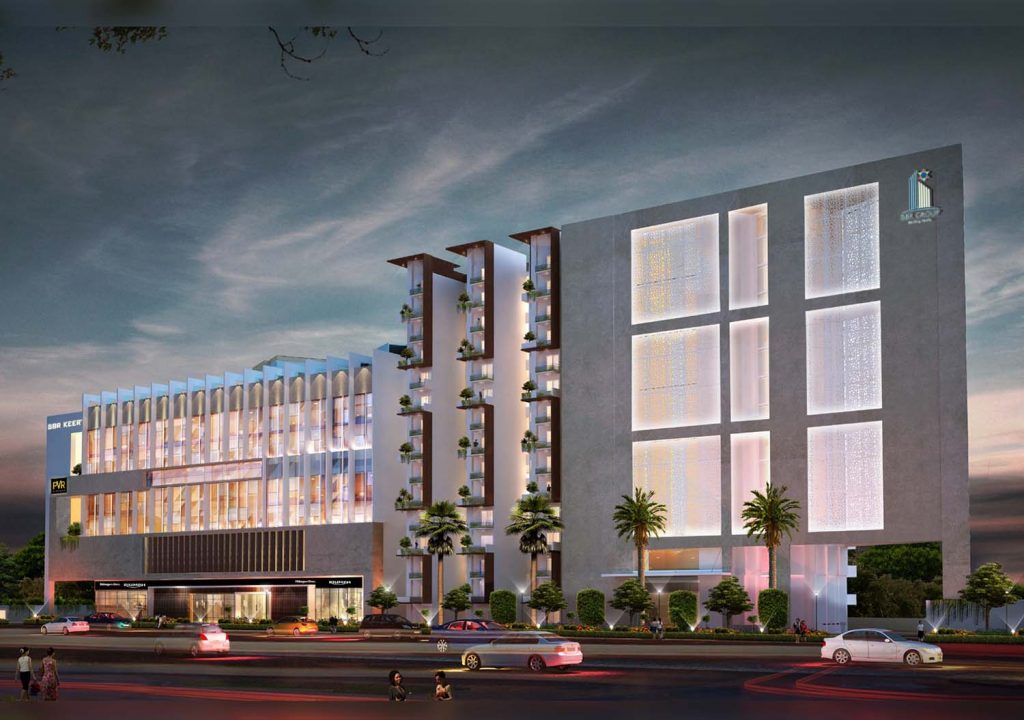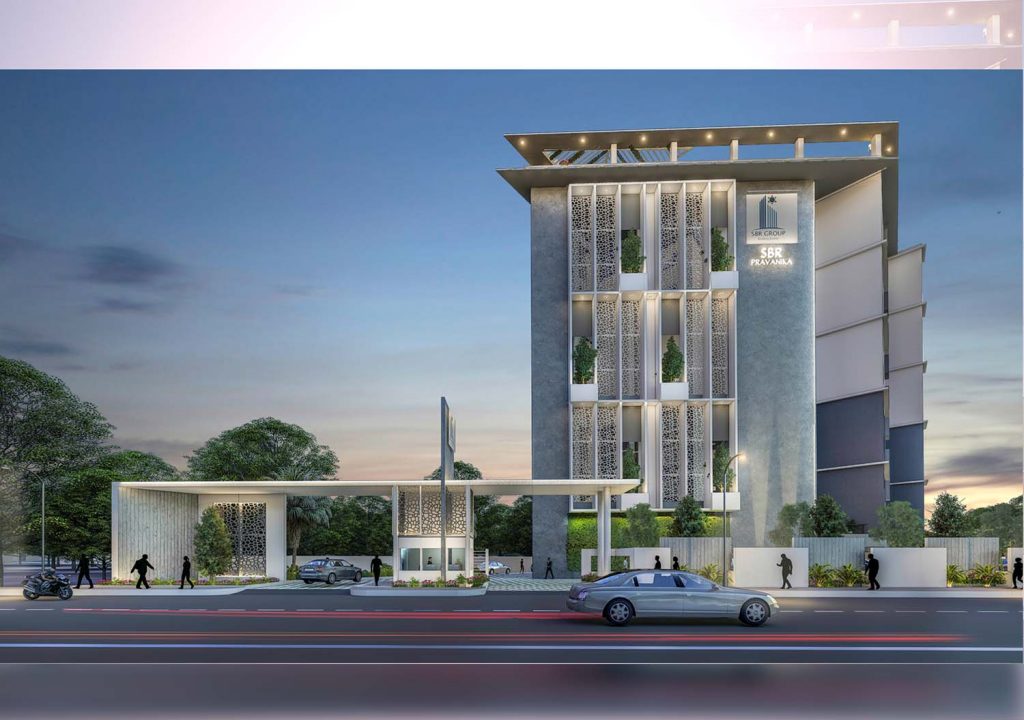 Effect of Covid-19 in Bangalore Market:
During the early months of 2020, the entire World came under the grip of Covid-19 virus. The impact of Coronavirus on the Indian real estate sector was stifling to the point that it brought property transactions to a near-halt last year when the nation went into a complete lockdown between March and June 2020. Since then, the market has taken several strides towards -recovery, and just when it seemed the revival was not far, the country has been struck by yet another wave of the virus, this time, far more fatal. Experts say the recovery of the realty market in India could now prolong until 2022.From halted construction activities to a mass exodus of migrant workers, the year 2020 was a watershed year in the history of economic downturns. From negligible homebuyer enquiries and site visits to incessant curbs on the construction activities, the crisis caught the real estate sector unawares. After a series of lockdowns and restrictions, the country started to get back on its feet by July 2020. The pandemic forced the real estate sector to employ digital business strategies, which led to a rapid transformation of sorts. Resultantly, the share of virtual site visits increased manifold within a span of 2-3 months.
The unprecedented scale of the impact of COVID-19 on Indian real estate can be gauged from the fact that the sector has incurred a loss of over Rs 1 lakh crore since the pandemic broke out (Source: KPMG). According to a report by KPMG, the pandemic resulted in a serious liquidity crunch for the real estate developers. The credit shortage brought down the residential sales from four lakh units in 2019-20 to 2.8 lakh units in 2020-21 across the top seven cities of India.
There is an increase in reverse migration across India's length and breadth as urban residents look to remain safe and be with their families. The peripheries and suburbs may witness the demand for plotted developments and luxury villas offering greener space, enabling social distancing.
For instance, in a city such as Bangalore that is notorious for its traffic, homebuyers have traditionally preferred staying close to their office to save commute time, often at the cost of their lifestyle-related preferences. But that is changing for the better. Many companies have mentioned that their employees will continue to work from home in the wake of the pandemic until June 2021. Consequently, homebuyers are looking to buy properties that are more spacious and located in less populated areas, irrespective of the property's distance from the workplace.
This trend is reflected in the fact that Bangalore localities, such as Whitefield, Marathahalli, HSR Layout, and Electronic city were high in demand pre-COVID-19, and the same localities have now experienced a decrease in demand. Conversely, new localities that are attracting greater interest from homebuyers post-May 2020 include Horamavu (32 percent), Yelahanka (56 percent), RT Nagar (42 percent), and Hebbal (36 percent).
New launches recovered 68 percent in Q3 2020 compared to pre-COVID-19 levels of Q1 2020. During the last quarter, the majority of the new launches were added in East Bangalore, which accounted for a 37 percent share, closely followed by South Bangalore with a 33 percent share. The city witnessed a majority of the launches in the mid-segment category, accounting for 66 percent of new launches.
SBR Group during Corona Virus-
As Corona Virus and Locked Down had crippled the entire real estate eco system in 2020, SBR Group remained bullish by launching 3 major Projects in Bangalore
SBR Towers: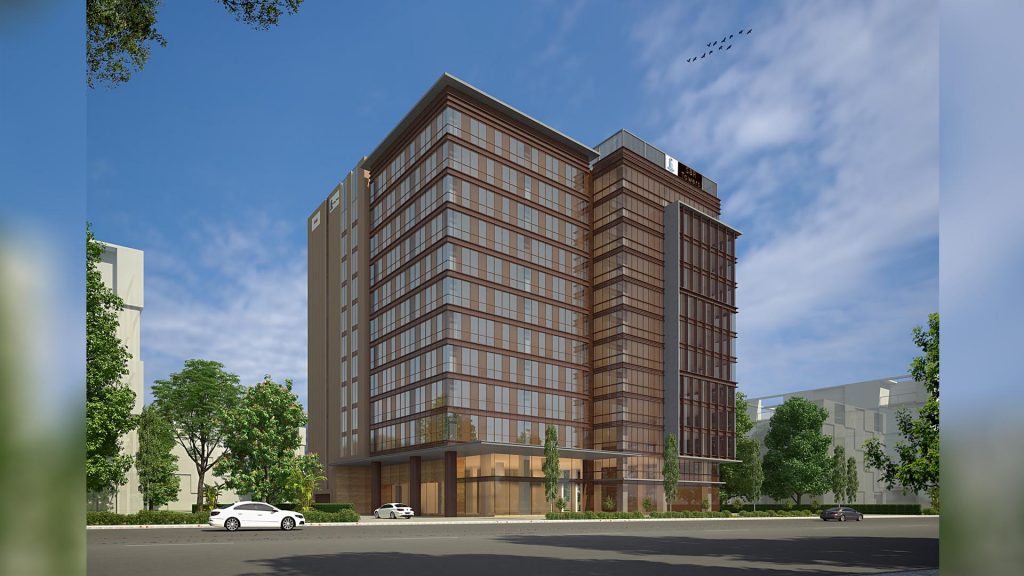 A 3.5 lacs sq ft of office space, with ground and eleven floors in the Sarjapur Main Road.
SBR Lucky Mall: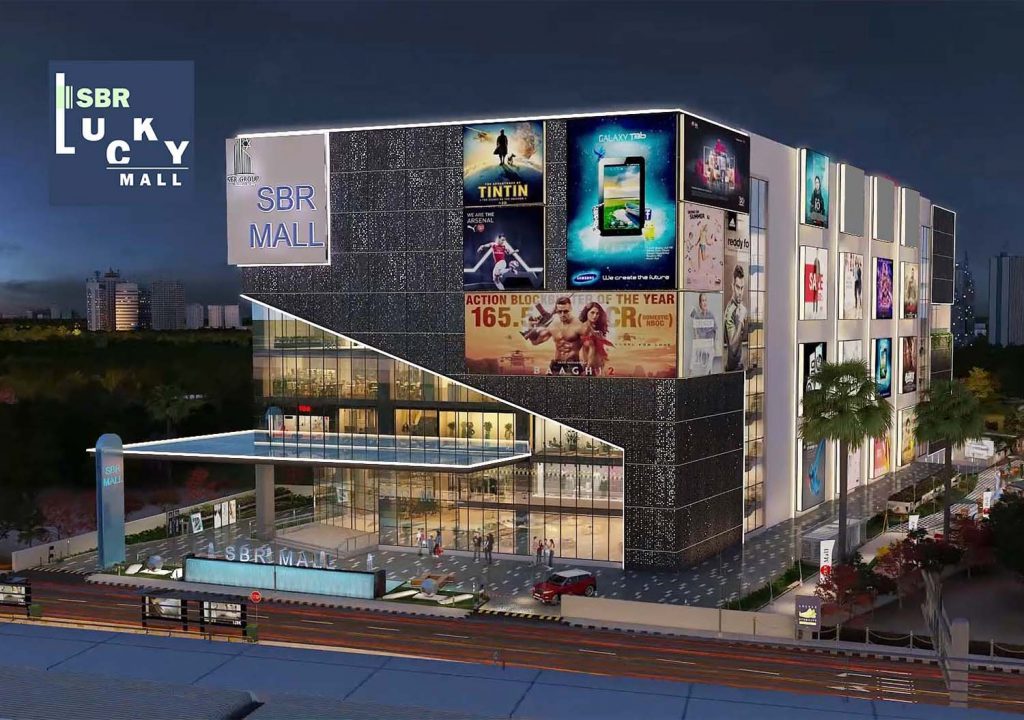 A 2.8 lacs Sq.Ft. of retail space in the heart of Electronic City. It's a Ground and Six Floors with Terrace of Retail, Multiplex, Game zone and Food court.
SBR Gokulam: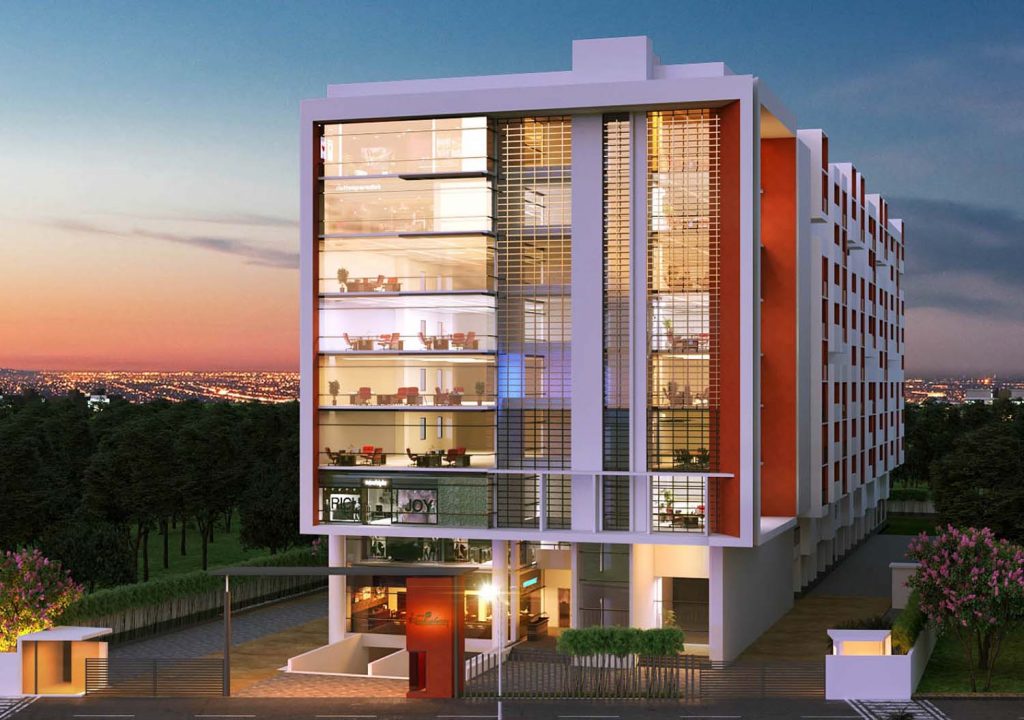 A mix development of residential and commercial space, it is located in the Whitefield- Hoskote Road. The total number of apartments will be 108 and the commercial space comprises of 72000 sq ft.
Though the company faced lot of challenges in terms of sales, arranging materials for construction during this trying time, the spirit and the confidence were held high and finally made it through unscathed.
Market-Post Covid 20-21-
Despite the pandemic, the city saw property prices rise by 2% – from Rs 4,975 per sq. ft. in Q1 2020 to Rs 5,060 per sq. ft. in Q1 2021. This was the highest price rise among the top 7 cities, and it happened primarily because the city continued to see steady growth in housing sales q-o-q.
SBR Group launched a new project called SBR Keerthi Prime, a residential project with 171 apartments in two towers of nine floors.
Amidst restricted new supply, Anarock data reveals that Bengaluru saw total sales of approx. 8,670 units in the first quarter of 2021, while its unsold inventory declined by 7% in a year – from approx. 62,800 units in Q1 2020 to approx. 58,350 units in Q1 2021.
In Bengaluru, the affordable and mid-segments are driving residential demand. Given the good sales, developers saw it opportune to increase the average prices. Also, property prices in the city had remained range-bound in the past few years, and growth was long overdue.
Unfortunately, the reduction in stamp duty in Karnataka announced in March of 2021 was only for homes valued between Rs 35 lakh to Rs 45 lakh. This reduction has, so far, not given a significant boost to housing sales in Bengaluru on the lines seen in Mumbai and Pune.
This is because, albeit for a limited period, Maharashtra reduced stamp duty across all budget segments and not just one category. Housing demand in Bengaluru is skewed towards the mid-segment – properties priced within Rs 50 lakh to Rs 1 crore budget. The stamp duty charges for this budget category have remained unchanged at approx. 5%. The Karnataka State government would do well to consider a limited-period stamp duty cuts across all budget segments.
The Bangalore Development Authority may soon tie up with developers to deploy its many huge land parcels for housing development. How much this will help the city will depend on the type of projects to be built. In states like Maharashtra, government land is primarily released for the development of affordable housing. However, in Bengaluru the highest demand is for mid-range homes.
Office real estate
Bengaluru's office real estate market has been under strain since the pandemic started. While there was some momentum seen in the first quarter of 2021, the second covid-19 wave in the April-June quarter saw much of it eroded. For now, most IT/ITeS companies have extended the WFH option for now and are waiting for things to change in favour of the previous status quo. Industry and Anarock data indicate that in 2021, over 7,400 leases accounting for approx. 90 mn sq. ft. of commercial real estate area in the top 6 commercial real estate hubs – Bengaluru, Mumbai, Pune, Chennai, Gurugram and Noida – will be due for renewal this year. Moreover, when compared to the next two years (2022 and 2023) 2021 has the highest lease expiry pipeline. Of the 90 Mn sq. ft. area leases up for renewal in 2021, IT capital Bengaluru has the highest share at 37%.
That said, the IT/ITeS sectors – which are Bengaluru's economic heartbeat – have been actively hiring new employees in the last two years. Factoring in the gradual return of employees and adoption of hybrid workplace practices by major IT/ITeS firms, Bengaluru's office space demand is set for growth again as these companies will assuredly renew their leases.
Property prices in India's eight prime residential markets
| | | |
| --- | --- | --- |
| City | Average rate per sq ft as on September 2020 | Annual change |
| Ahmedabad | Rs 3,151 | 6% |
| Bengaluru | Rs 5,310 | 2% |
| Chennai | Rs 5,240 | 2% |
| Hyderabad | Rs 5,593 | 6% |
| Kolkata | Rs 4,158 | 1% |
| MMR | Rs 9,465 | 1% |
| NCR | Rs 4,232 | -1% |
| Pune | Rs 4,970 | 2% |
| National average | Rs 6,066 | 1% |
Source: Prop Tiger Data Labs
Price growth in Q4 2020: City-wise break-up
| | | |
| --- | --- | --- |
| City | Average price as on December 31, 2020 (in Rs per sq ft) | Annual growth in % |
| Ahmedabad | 3,213 | 7 |
| Bangalore | 5,342 | 2 |
| Chennai | 5,228 | 2 |
| Hyderabad | 5,602 | 5 |
| Kolkata | 4,202 | 2 |
| MMR | 9,448 | No change |
| NCR | 4,268 | No change |
| Pune | 5,077 | 4 |
| National average | 6,042 | No change |
Source: Real Insight: Q1 2021
Why property prices in India did not drop after COVID-19?
The developer community in India has been in a tizzy after union minister of commerce and industry Piyush Goyal on June 3, 2020, said builders needed to sell housing projects at reduced prices and let go of the high-priced unsold stock.  In a terse message to the community, the minister said the government might offer some concession in circle rates, to lower their burden but they must be more forthcoming in reducing prices.
"If any one of you feel that government will be able to finance in such a way that you can hold longer and wait for the market to improve — because market is not improving in a hurry — your best bet is to sell," Goyal said during a video conference meeting organised by industry body National Real Estate Development Council (NAREDCO).
"You can choose to be stuck with your material (inventory), then default with the banks. Or, you can choose to sell it even if you have bought it at high prices and move forward," he added.
The statement came as a rude shock to the NAREDCO, which has sought USD 200 billion in relief, to deal with the aftermath of the Coronavirus crisis. Before things went bad, because of the pandemic, the sector was already grappling with a USD 120 billion-bad debt situation with banks.
Coming down heavily on the community, currently saddled with bad loans and huge inventory, the minister added, "You have to complete your projects before you sell, because buyers will not buy under-construction projects. In my life, I will not buy an under-construction flat from anybody."
The Economic Survey 2019-20 also pointed out that builders should allow prices to drop, by taking a haircut as a remedy to reduce their inventory burden.  Similar views were aired by the HDFC chairman when he said builders should sell their inventory at whatever prices they get to generate liquidity. However, a number of issues are at play, which makes accepting such suggestions difficult.
When asked whether his company plans to reduce prices to boost sales in the prevailing circumstances, Godrej Properties' managing director Mohit Malhotra replied in the negative. "We do not have any plans of cutting prices. The industry has been reeling under a slowdown for the past eight years. There is limited scope to cut prices," Malhotra was quoted by the media as saying. Many of his peers in the industry feel the same way. Why so?
Second Wave of Covid
The second wave of Covid-19 has been more devastating than the first, with severe repercussions on the healthcare system all around. To curtail cases, there have been localized lockdowns across most of the top cities and this has affected site visits and, therefore, housing sales.
Unlike earlier, people are wary of going out at the current time, and home buyers are therefore in a wait-and-watch mode. Most developers too have become cautious and are deferring new launches.
Whatever be the case, developers believe that the impact of the second wave of pandemic will be limited on real estate as the sector is better prepared now and has already adapted to digital tools.
Abhishek Pandey, VP-Customer Engagement and Distribution, Viridian RED, says, "The real estate sector has staged an impressive growth in 2021, but the second wave of Coronavirus has impacted the pace. Health and well-being are the topmost priority and in such a case, companies have been banking on digital tools and platforms. They are focusing on virtual tours and digitally-enabled marketing activities."
Some developers say that the second wave of Coronavirus has brought uncertainty in the real estate segment and its impact will be felt across new launches, site visits and property sales.
"Today, the potential buyers are stepping cautiously and lockdown restrictions or movement regulations in various states will cause a delay in the decision-making process. However, the realty segment has shown indomitable spirit and resilience against the pandemic and is better prepared now. We will witness recovery in the Indian economy soon as people are getting inoculated and a rapid revival is inevitable. The boost in investor sentiments will result in the steady growth of the sector," says Mukul Bansal, Director, Motia Group.
Industry experts say the second wave has shaken the entire nation along with the administration. Due to the lockdown in almost the entire country, the economic activities and demand have slowed down. The real estate sector too is being affected by the second wave. So, the 1st quarter of 2021 will result in low sales figures and site visits.
However, "if you see the past, after the 1st wave and lockdown when no one could anticipate the future course, real estate had bounced back well. Both the 3rd and 4th quarter of 2020 -21 have shown high volume sales and fast closures. Most of the ready-to-move-in residential inventory had sold out in these 2 quarters and quality pre rented commercial real estate has seen major investment inflow. Surge in amenities, well-maintained, high-safety standards and low-density living are the reason behind the rise in residential sales and the high confidence of investors in rented comercial properties," says Ashish Thapar, Managing Director, T and T Realty Services.
A recent research report by QuantEco Research also showed that the second wave would hit the Indian economy, by prompting people to save, rather than spend. Considering that housing purchases require big-ticket investments, the demand for homes would be subdued in the period that follows the second and third waves in India. Rates of properties might, thus, be adversely affected, because of the stress on demand.
Unlike the first wave that made bare the importance of housing ownership, as against other assets in the event of a pandemic and thus, acted as a propeller of demand for the housing sector, the Coronavirus second wave may in fact disrupt the demand momentum caused by the first wave.
India is second among the most-affected countries by active cases in the world. On May 30, 2021, the country added 1,65,553 cases to take its total caseload to 2,78,94,800. With 3,460 deaths on the same date, India's total death toll due to the pandemic has now reached 3,25,972.
Nonetheless, housing affordability in India has improved significantly since 2015. In a report issued on May 24, 2021, JM Financial Institutional Securities Ltd said that housing affordability in India had improved over the years, in view of the fact that annual incomes have been on an upward trajectory while property cost has been fairly stable since 2015.
New Trends to Adopt Post Second Wave
Technology adoption
the pandemic forced the government to look at alternatives for minimizing the risk posed to the economy, and technology rose to tackle this challenge. faster adoption of technology can prove to be beneficial for the revival of the sector. proptech, digital construction, precast technology, 3d printing are all innovations that can be leveraged to derive growth and prosperity for the sector in the 'new normal'. the state government can provide attractive subsidies or tax exemptions to developers who promote the use of technology.
Financial measures
Lack of liquidity is a huge challenge for developers. Lowering of income tax can boost the sector as it will reduce the financial burden on the buyers and increase their disposable income. The government should come up with differential pricing of stamp duty based on gender.
Single window for approvals
Real estate needs a single-window clearance system, providing a major impetus to the market and streamlining the real estate cycle's supply and demand side. This will help make project implementation faster and seamless. This will also help the sector circumvent wastage of time, money and resources.
Stamp duty correction
With an aim to further boost buyer sentiment and reduce the overall cost of purchase for buyers, some states have also announced reductions in stamp duty—the tax that buyers have to pay to the state government as the percentage of the transaction value—in the aftermath of the Coronavirus pandemic. For example, Maharashtra has announced a temporary reduction in rates for a period of six months. Buyers in that state, which is home to the most expensive property market in India (Mumbai), can currently register a property by paying 2% of the property value as stamp duty.  Karnataka has also reduced the stamp duty to 3% on properties worth up to Rs 30 lakhs. On September 7, 2020, the Madhya Pradesh government also announced a reduction in the cess on stamp duty charged for registration of properties by 2%.
SBR Group has adopted new strategies to tackle the post covid market as well as to be ready in case the third Wave follows
Instead of relying on the traditional marketing tactics, it has evolved to more technological based ways to reach customers. i.e., usage of social media, more online presences, usage of SEO etc.
Usage of virtual tours of the projects so that the customers can have a feel of it from the comfort of his or her house.
Working on various schemes with financial institutions such as easy EMI etc., for the benefit of the customers.
Appointment based site visits so that there is no rush at the site office, thereby avoiding any kind exposure to the virus.
Documentation and payments are mostly encouraged online.
So, with due precautions and new strategies, the company would like to create new milestones in the market and emerge as a market leader.
 The Way Forward and Conclusion
The real estate market in India is the second-highest employment generator in the country after agriculture. The sector which accounts for 6-7 per cent of the economy is interlinked to as many as 250 allied sectors. By 2025, the sector is expected to account for 13 per cent of the nation's economy. With timely execution of all the needed reforms, it could become a major wealth creator in the forthcoming decades, as housing requirement booms.
In an attempt to uplift the slumping real estate segment post COVID-19, the Government of India has declared specific measures to finance affordable housing projects that are stuck due to lack of funding. Besides this, the Government is planning to construct National Highways further to ease businesses across cities and improve the Nation's GDP as much as possible. For this, the Government is also investing heavily in projects such as the expansion of airports in smaller cities, the extension of metro rail services, and the development of smart cities across India. The Finance Minister of India, Nirmala Sitharaman, has also proposed a positive annual budget for 2021-22 to improvise economic efficacy and aid infrastructure growth. This, as per the experts, would facilitate the accomplishment of the Government mission of providing Housing to all by 2022.
As the unlocking process starts in Bangalore post second wave, the future looks quite promising for SBR Group, as the company has selected and purchased few land parcels in and around East Bangalore.
The Company aims to construct and deliver high quality, clear title residential apartments, shopping malls and office spaces as it aspires to be among top real estate companies in coming years.