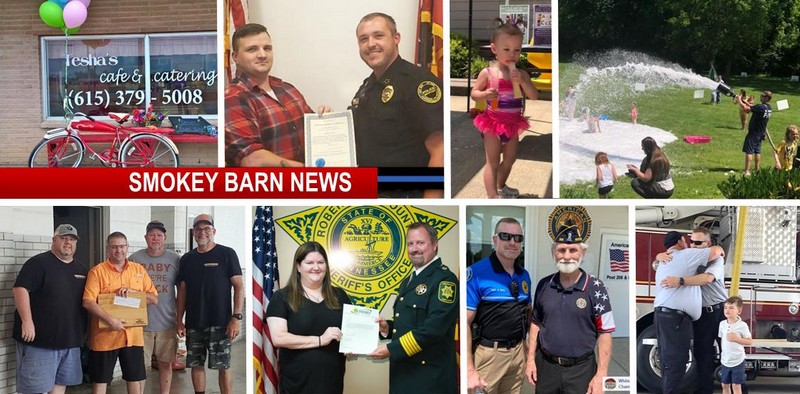 Top Local Stories This Week & Upcoming Events In Robertson County (6/13/2021)
ROBERTSON COUNTY TENNESSEE: (Smokey Barn News) – Welcome to Smokey's Community news column. It's a look back at this week's top community news in and around Robertson County.
Smokey's People & Community News column highlights local stories of people, schools, community events, and charities that continue to make Robertson County great!
BECOME A SPONSOR TODAY!! [email protected]
Got a story? Email your story ideas to our 24/7 news desk; [email protected]
(City of Cross Plains TN)
Last week we said goodbye (for now) to a trusted community friend.
Good luck and enjoy a break…we will miss you!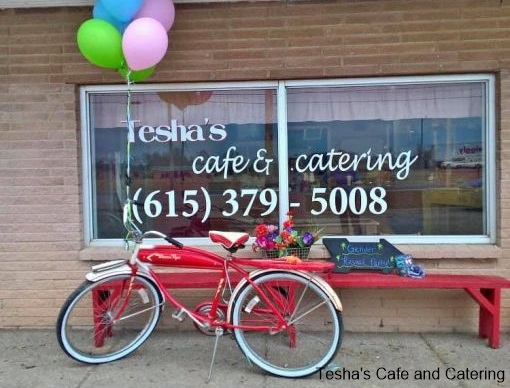 Tesha's Cafe and Catering Goes On The Road!
Long time Tesha's Cafe and Catering of Cross Plains may no longer be in the building everyone is used to gathering in, but they are moving forward into a new chapter…
"We will still able to fulfill our current and future catering orders and events. ** Within the next few weeks, we should be mobile with our food trucks and trailer, we hope to see you all in line once againWith love and sadness in our hearts," All of the gang at Tesha's!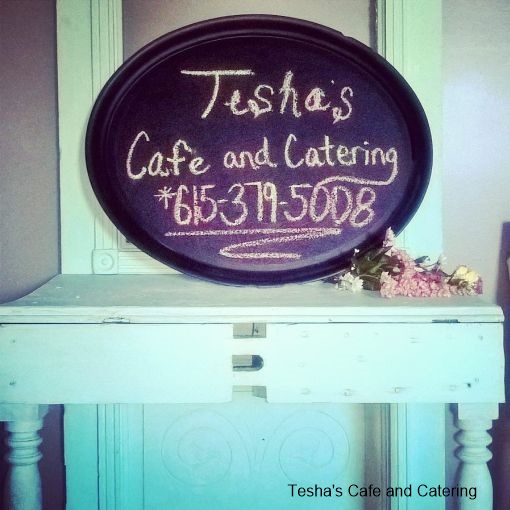 (Robertson County, TN)
RCS School Nutrition Program – Save the dates!! Drive-thru Meal Pickup
What: Drive-thru Meal Pickup
When: June 18th, June 25th, July 23rd
Time: 9:00am – 11:00am
Where: Board of Education – Central Office
800 M.S. Couts Blvd
Springfield, TN 37172
For: children ages 18 and under
7 day meal boxes will be available! We cannot wait to see you!!!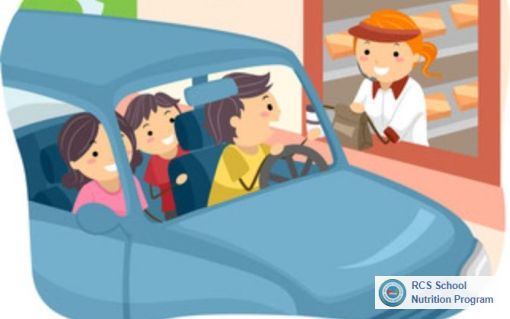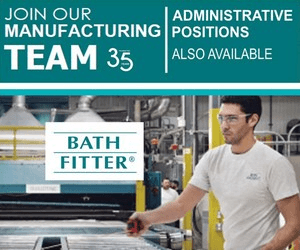 (White House, TN)
The American Legion and Auxiliary open their newly renovated hall after a devastating fire.
Much hard work and devotion went into rebuilding a better facility for their members and the community!
Did you know you can rent the Legion Hall to host a baby shower or even get married there? 
American Legion Post 206 in White House Tennessee.
3321 Highway 31 W White House, TN 37188
(615) 513-7870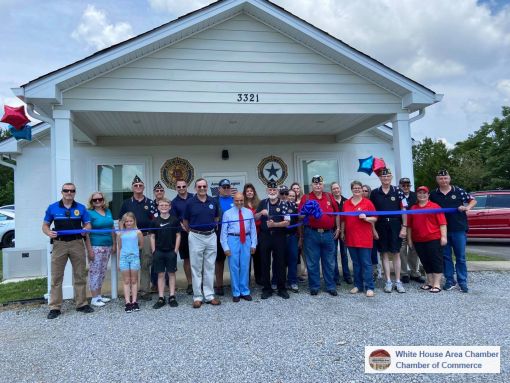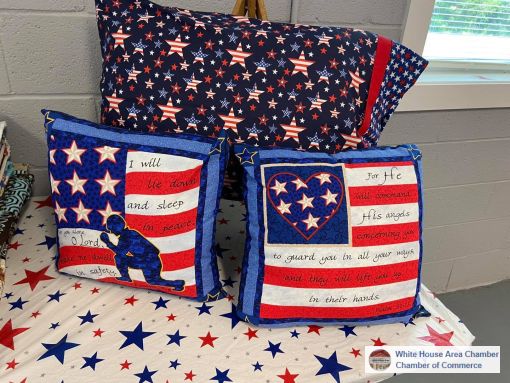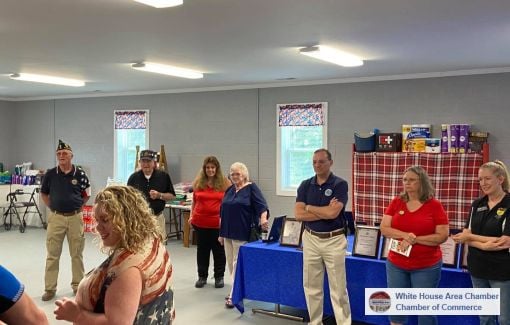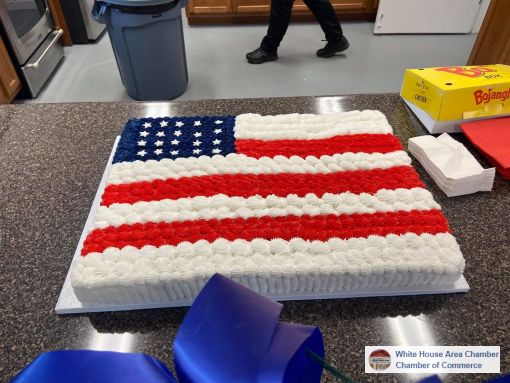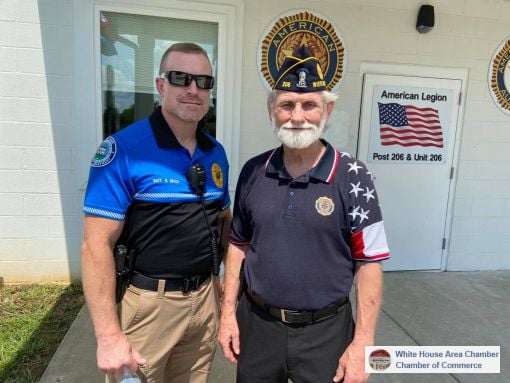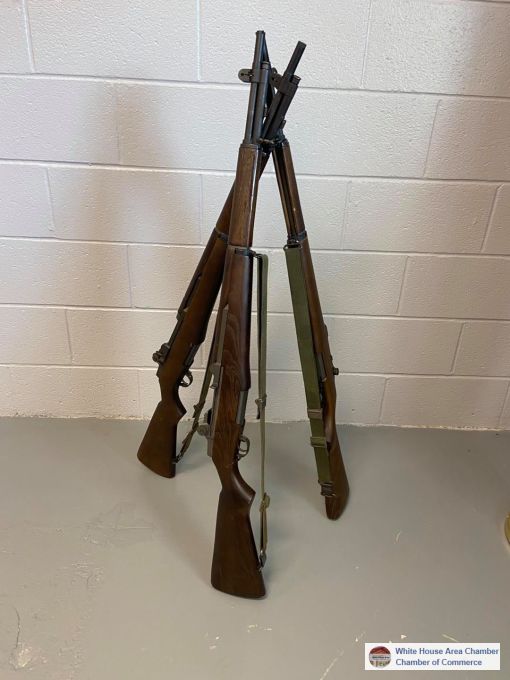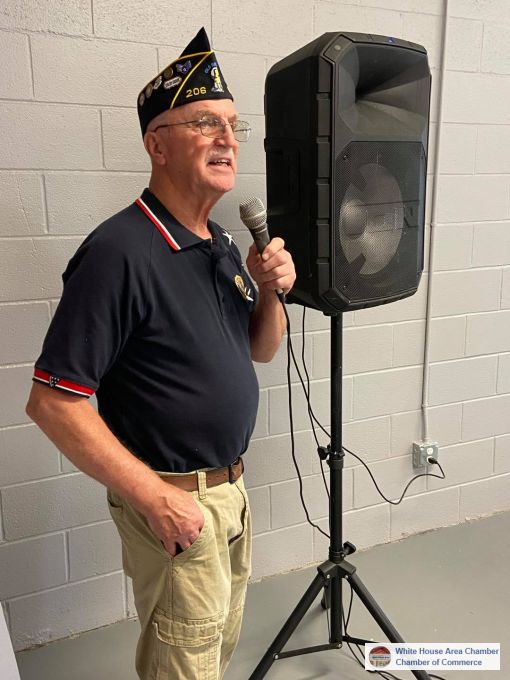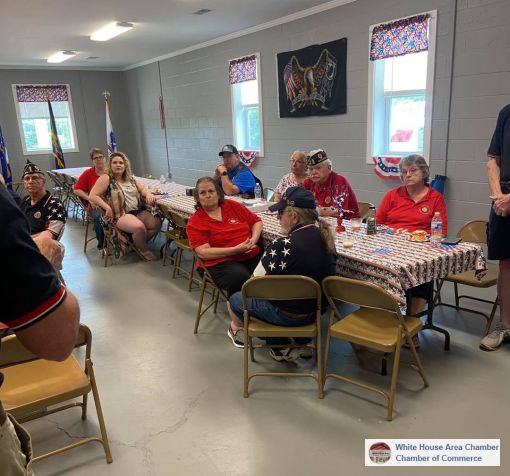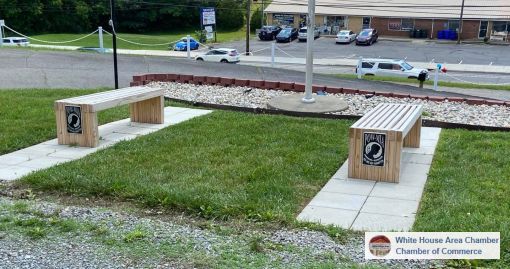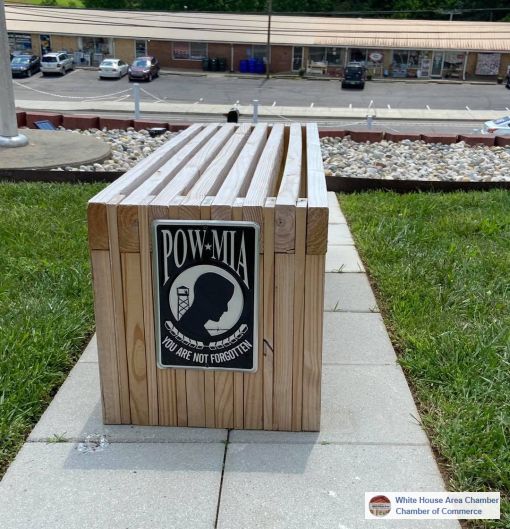 City of Cross Plains TN Come sit awhile!
Chief Tommy Jackson has built the Park two tobacco stick porch swings.
Now Mom and Dad have a place to swing while the kids play!
Thanks Tommy!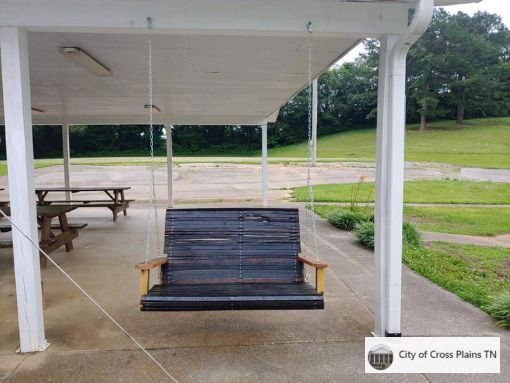 Robertson County Senior Center In Springfield, TN
Lots of fun events every month, sign up for the newsletter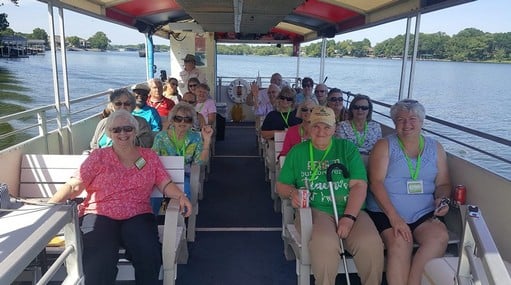 Our Operating hours will remain from 9:30am- 2:30pm. This allows adequate time to sanitize and prepare for activities.
We plan to add many activities in May like, our Harmonica class, another exercise class, etc. We also plan to start our "Out & About trips again!
WOO Hoo! Things are really looking up!
Can't wait to see your smiling face!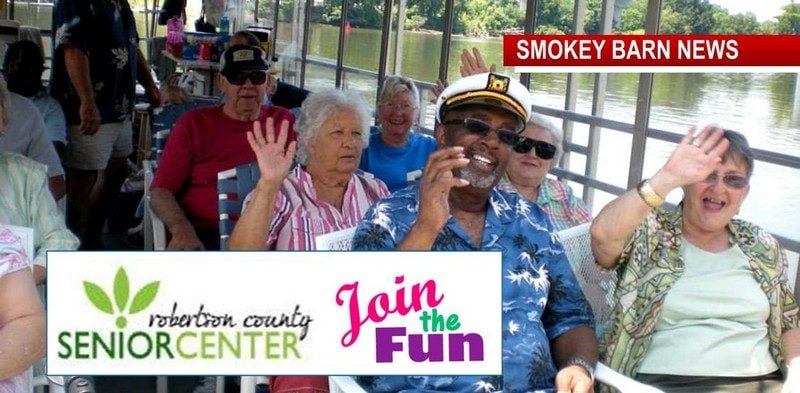 CHECK OUT OUR LATEST NEWSLETTER –> HERE

Springfield's Martinrea To Hold Hiring Event- Great Wages, Full Benefits! (All Shifts)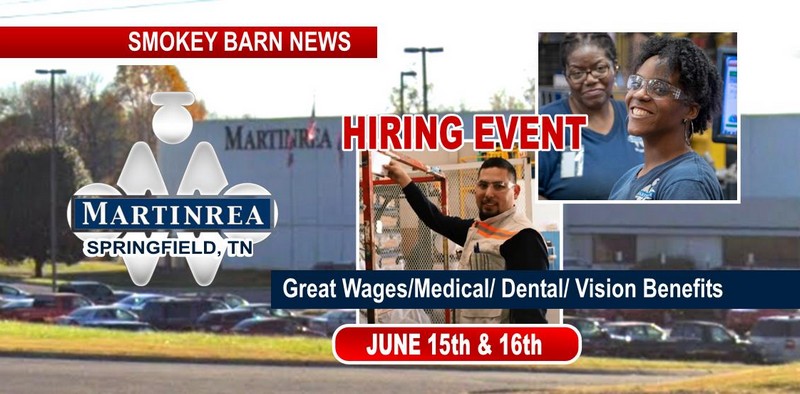 Production at Martinrea Automotive Structures (USA) in Springfield is in full swing and they are hiring across the board for all positions! And…All shifts are available.
They will be holding a Hiring Event/Open House on June 15th and 16th from 9am to 3pm. Location: 1 Fabco Dr, Springfield, TN 37172 (MAP)
On-the-spot interviews will be conducted during the hiring event/open house, so dress for success and bring your resume.
Martinrea is offering great wages along with medical/ dental/ & vision benefits. Read More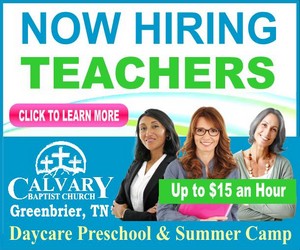 (Springfield, TN) 
"Free Fishing Rodeo 2021 presented by the Springfield Parks & Recreation was an absolute success with over 150 participants and over 300 people total that turned out for the event…
Every participant leaves with a prize and that is only made possible because of our outstanding sponsors. This year we had no less than a dozen participants that encountered catching their first-ever fish and TWRA provided each one with a certificate. Thanks to everyone that participated and to our wonderful sponsors and we will see you next year." Springfield Parks & Recreation Director Terry Martin
Photos: Director Terry Martin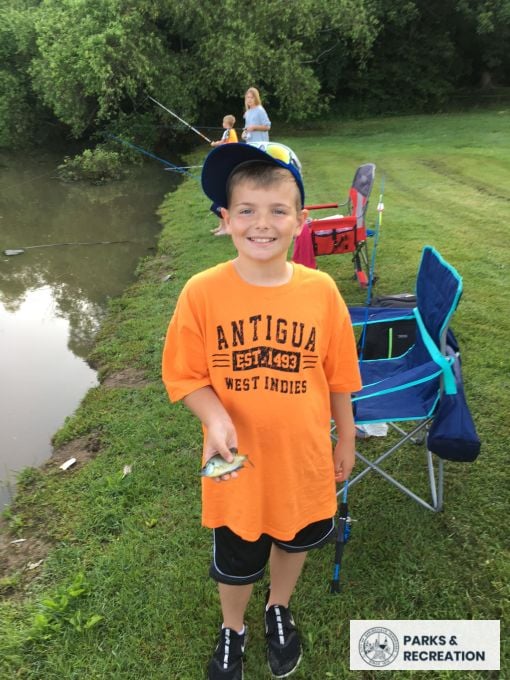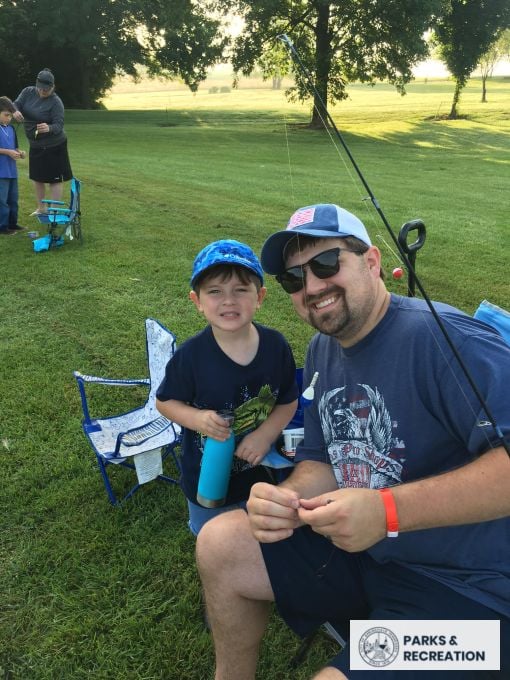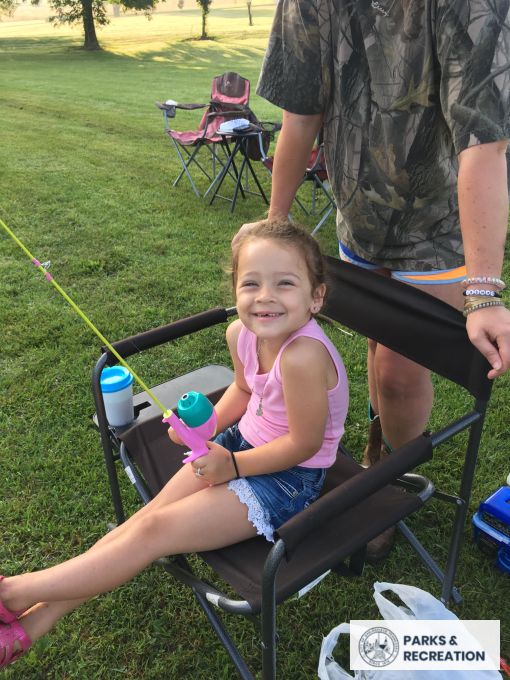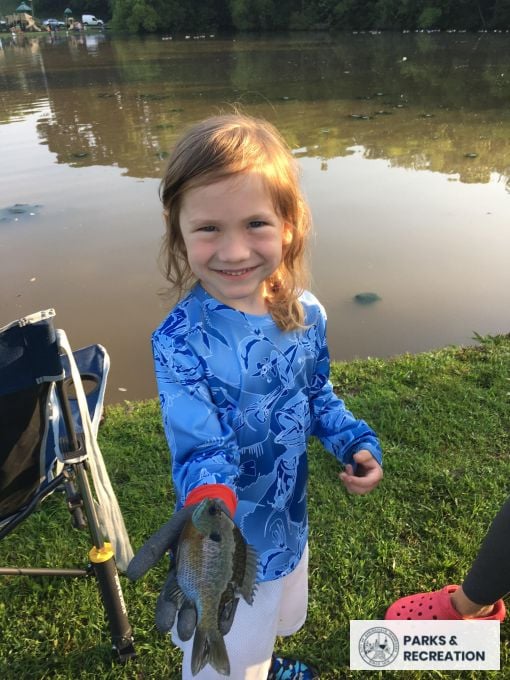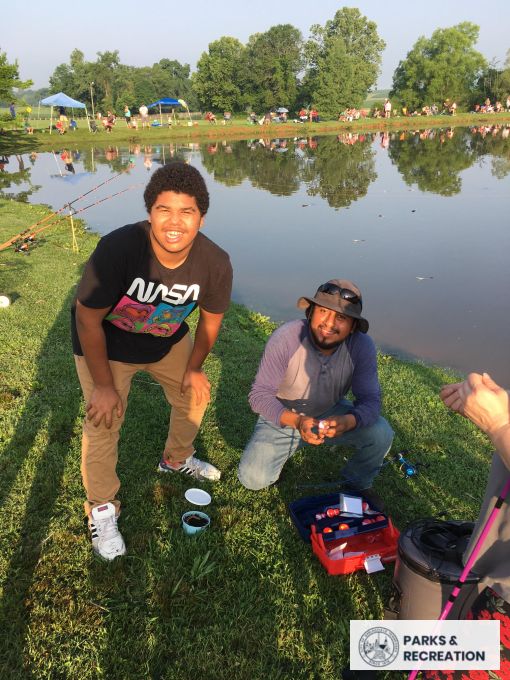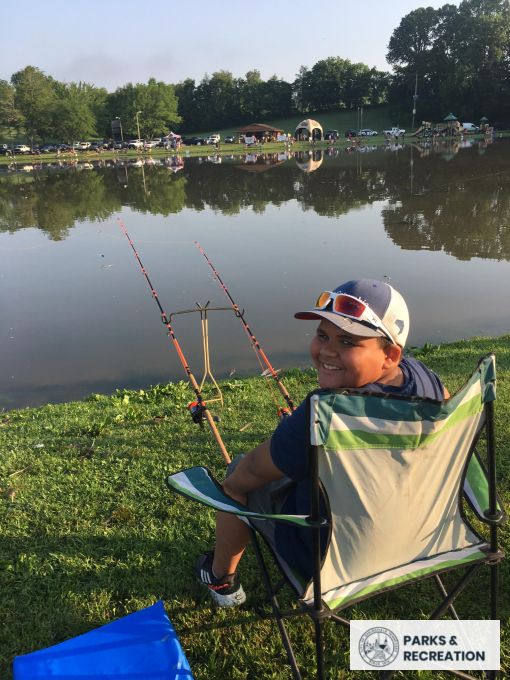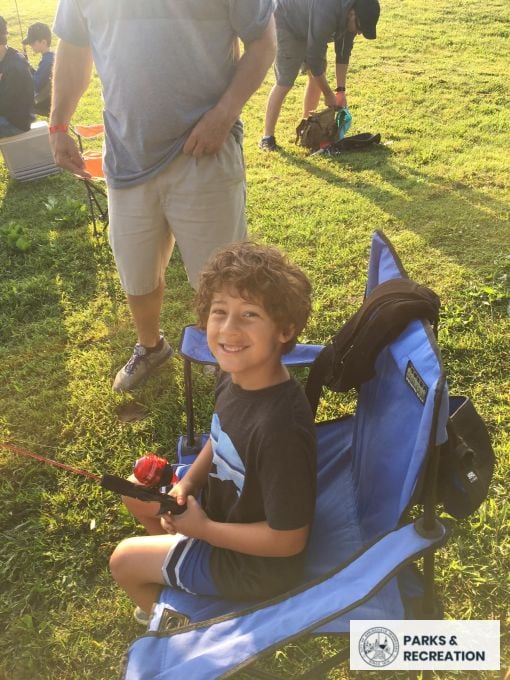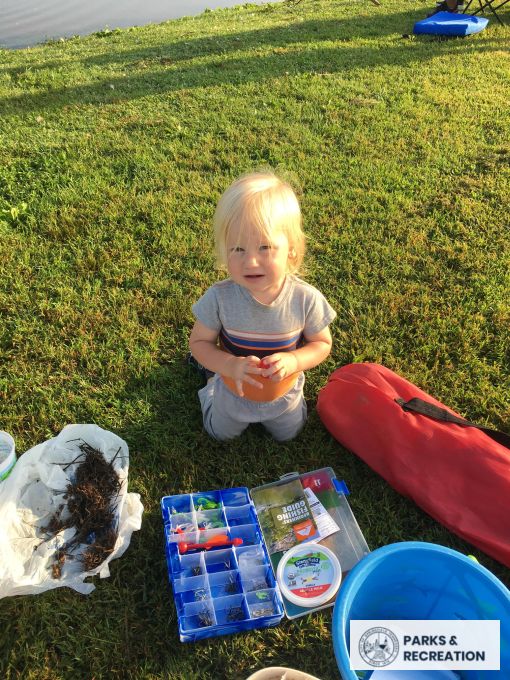 Springfield Parks & Recreation Free Movie Fridays & Summer Concerts
The Springfield Parks & Recreation Department is excited to once again partner with Walmart of Springfield to bring free, family-friendly movies to Springfield as part of Free Movie Fridays.
Free Movie Fridays will be held on the third Friday of each month, June through September at the Robertson County Fairgrounds.
June 18: The Croods, a New Age
July 16: Moana
August 20: The Trolls World Tour
September 17: Raya and the Last Dragon
All movies will begin at 7:30 PM. Guests should bring their own blankets or folding chairs for seating.
Summer Concerts/Friday Night Market On The Square
Enjoy the sounds of summer at free sunset concerts downtown Springfield as part of the Historic Springfield Event Coordinator's First Friday Night Markets. Concerts begin at 6:30 p.m.
July 2: Howard Decker
August 6: Hot Lanta Allman Bros. Tribute Band
September 3: Jimmy Church Show/Dance Band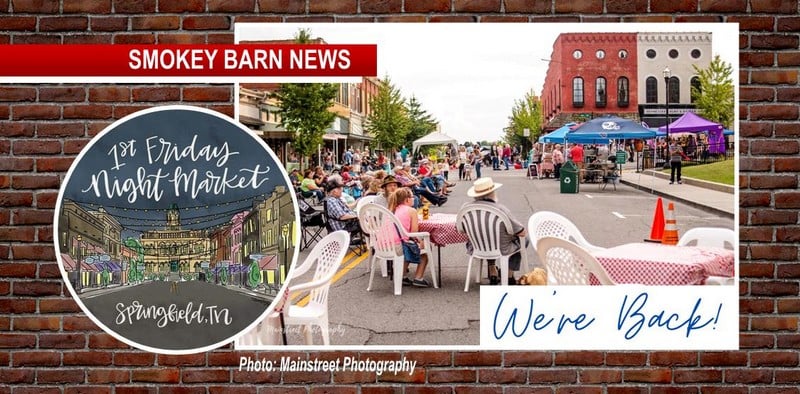 Back by popular demand, the 1st Friday Night Markets on the square in Springfield, TN and run the 1st Friday each month through September 2021 from 6-9pm. (July 2, August 6, September 3)
The Historic Springfield Event Coordinators will be hosting classic cars, vendor booths of farmers, makers, crafters, artisans, etc., [no MLM], Kids zone and food trucks.
This is a FREE event and family/pet friendly!
Event Time: 6:00pm to 9:00pm
The 1st Friday Night Markets team will also be partnering with Springfield's Parks & Recreation Dept. again this year to bring you the "Summer Concert Series" with foot-tapping, head bobbin', movin' & groovin' live music during the event.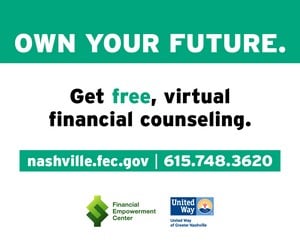 (White House, TN)
City of White House Fire Dept. – Did you know that the City of White House requires city residents to apply for a burn permit?
🔥 A burn permit is valid for two days.
🔥 By submitting a burn permit, you are certifying that you will abide by all the Terms and Conditions of the permit and the regulations set forth in Title 7, Section 5, "Open Burning Regulations" of the White House Municipal Code.
🔥 To apply for a burn permit, please visit their website
🔥 For more information, questions or concerns, please contact us at 615-672-5338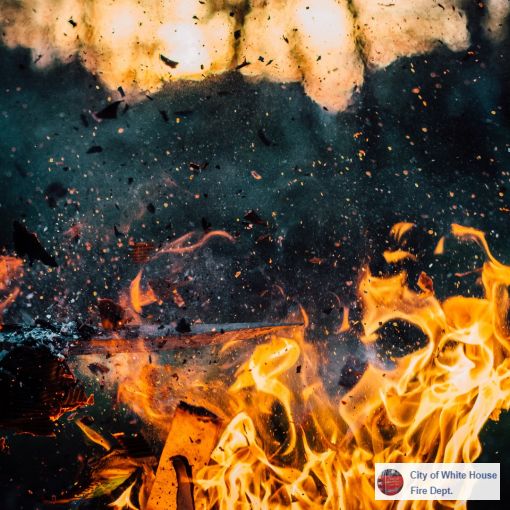 Join 1st Responders @ Remembering Badges Blood Drive In Memory Of 9/11  Fallen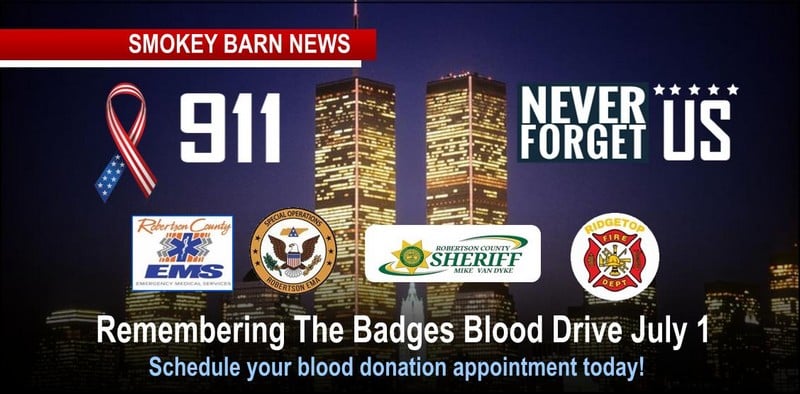 The Robertson County Sheriff's office, Robertson County Emergency Medical Services, the Robertson County Emergency Management Agency, the Ridgetop Fire Department and other local first responders would like to invite everyone to join with them to participate in the Remembering the Badges Blood Drive in memory of the 20th anniversary of 9/11.
This event will be held Thursday, July 1st, 2021 at the Robertson County Fairgrounds.
Register to donate blood to honor the 20th anniversary of 9/11.
Each pint of blood will be dedicated for each life lost. Collective Goal: 2,977 pints of blood
WE REMEMBER
Date: Thursday, July 1st, 2021
Time: 1:00pm – 7:00pm Location: Robertson County Fairgrounds 4635 US-41, Springfield, TN 37172
Schedule a blood donation appointment today: Sponsor Code: Robertson Remembers
American Red Cross redcrossblood.org
1-800-RED-CROSS I 1-800-733-2767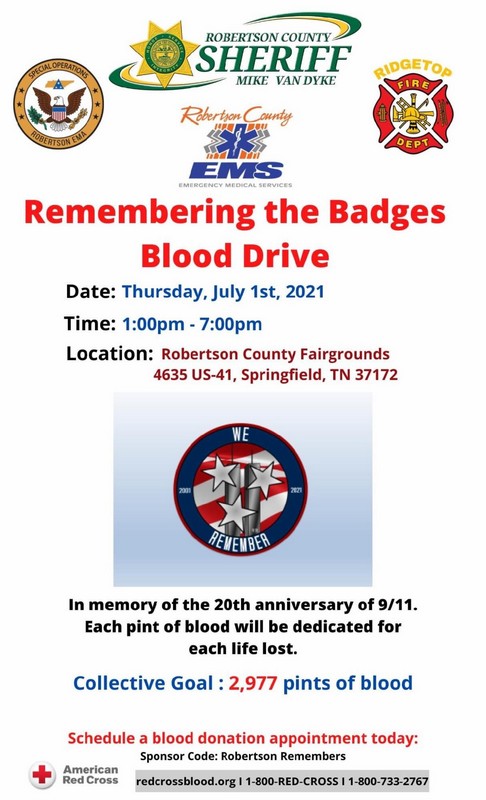 (Coopertown, TN)
Coopertown Police Department would like to welcome Officer Clinton LaBeause to the team.
Officer LaBeause is a veteran of the U. S. Army and was previously a corrections officer for Montgomery County Sheriff's Office. He will be going through a comprehensive field training program and will attend the Tennessee Law Enforcement Training Academy (TLETA).
Please help us welcome Officer LaBeause and say hello to him if you see him in the community.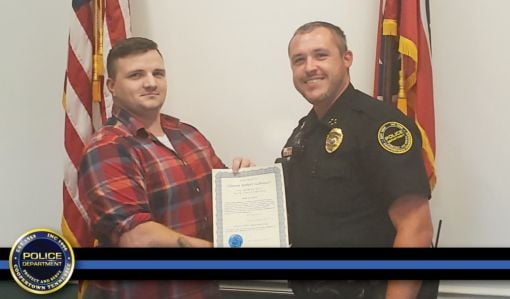 (Springfield, TN) SBN sponsor
Springfield's Payne Chevrolet – Congratulations to Mr. Hallman for purchasing his new 2013 Ram and to Mr. Hyde on his 2018 Silverado!
Marty and our staff here at Payne Chevrolet greatly appreciate both of your business and look forward to serving you again in the future!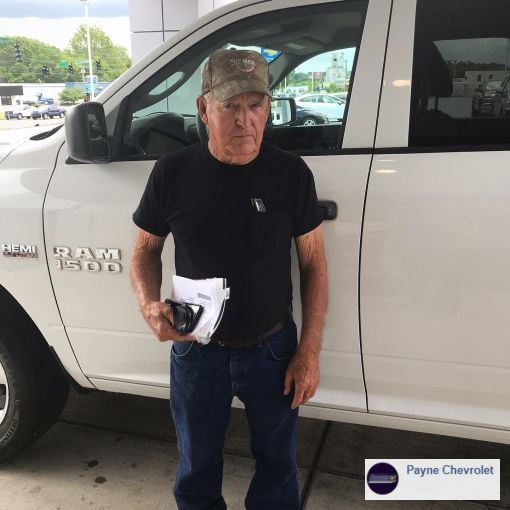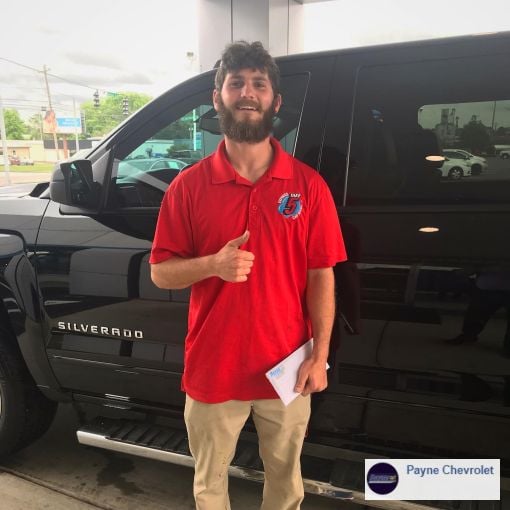 Payne Chevrolet – Take a ride on the dark side.
(Click image to read article)
(Robertson County, TN)
UT Extension-Robertson County – We had 3 young ladies participate in this years Academic Conference at MTSU yesterday.
What a great program for our students to learn more about the field they are interested in for their future.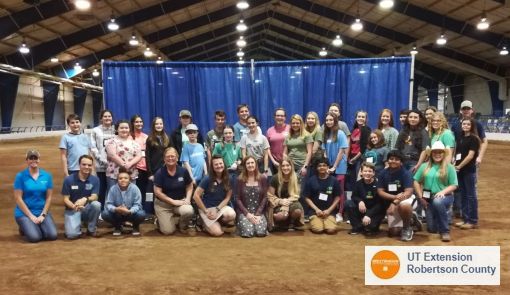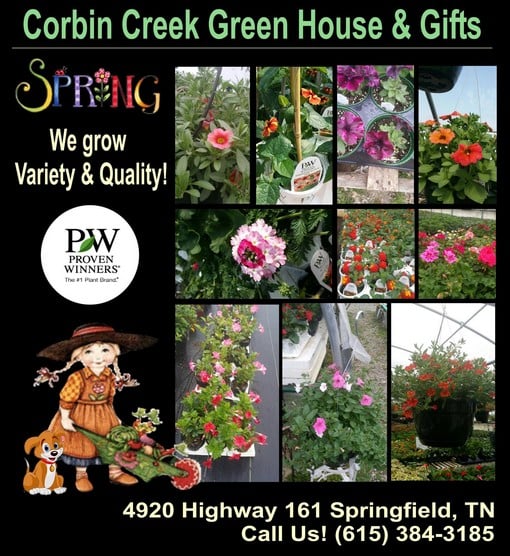 Saturday Nights…Portland, Tn – Car, Motorcycle & Truck Show
Bring your classic cars, trucks, motorcycles and everyday car and SHOW them off on Main Street under the lights in Portland, TN on Saturdays from 5:00PM to 9:00PM. First Saturday in April through the last Saturday of October.
Address: 125 Main St. Portland, Tn 37148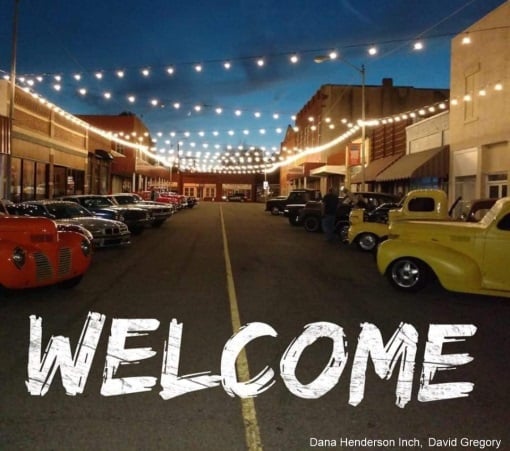 (Robertson County, TN)
Robertson County Sheriff's Office – Congratulations to Angel Wade on her promotion to Warrants Manager!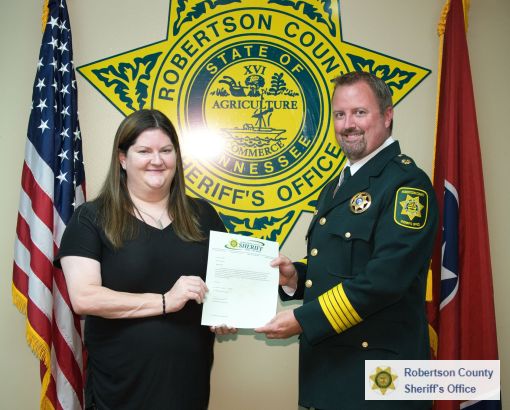 Martin's Chapel Annual BBQ Is Back, Set For June 26
The annual Martin's Chapel Barbecue tradition in Springfield, TN is back this year but with a few minor changes. Event coordinators have been hard at work trying their best to finalize plans.
"Thanks to Debbie Mayes and Holly Biggs, with Lindsay Wilson treasurer, and help from the whole community, this could not be done without everyone's help," said coordinator Brenda Wilson.
Saturday, June 26, 2021, is the big day from 3 to 7 PM at Martin's Chapel United Methodist Church located at 2046 Martins Chapel Church Rd, Springfield, TN 37172 (MAP).
"The event will not be as normal, but just glad to be back. We are so glad to be back this year! Read More…

Calif. Mfr. Moves HQ's To White House, TN, Investing $17 Mil, +100 Jobs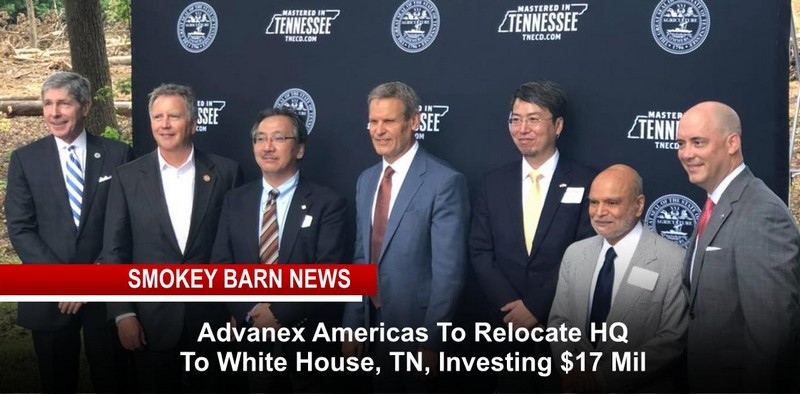 Tennessee Gov. Bill Lee, Department of Economic and Community Development Commissioner Bob Rolfe and Advanex Americas officials announced today that the company will relocate its headquarters and manufacturing operations from Cypress Calif. to White House, Tenn.
The spring and component parts manufacturer will build a new facility at 514 Hester Dr. in White House, where it will invest $17 million and create 102 new jobs. Advanex products are used in everything from ballpoint pens to space stations. Read More

(Pleasant View, TN)
Pleasant View Volunteer Fire Department is currently seeking volunteer applications for our upcoming recruit class.
Apply at PVVFD.org
If you have questions call 615-746-8528 Ext 7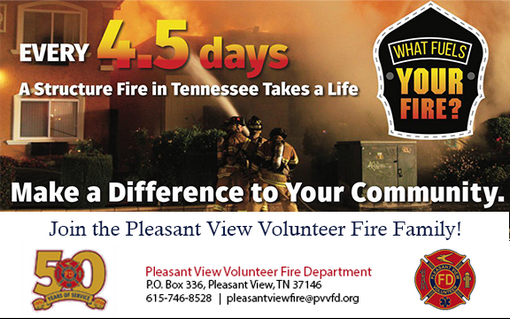 (Greenbrier, TN)
GREENBRIER 4TH OF JULY PARADE
Greenbrier Historical Society will sponsor the Greenbrier 4th of July Parade on Sunday, July 4 at 4:00 PM.
The parade route will run from Greenbrier Elementary School to Greenbrier Middle School.
Parade participants should arrive at G.E.S. between 3:00 and 3:30 PM to line up and will be allowed to throw candy to spectators along the sidewalks.
The 2021 co-Grand Marshals will be Brandon Frank and Jody Dorris.
If further info needed, call 615-643-8461 during Library/Museum open hours Wed. through Sat.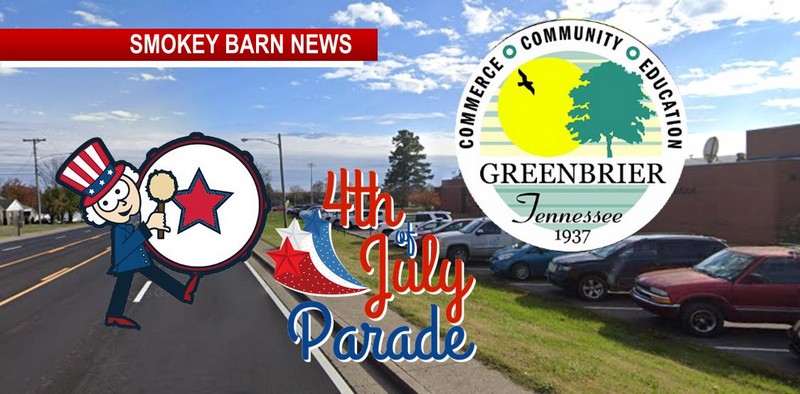 Greenbrier's Annual Turning of the Pig
"Who's excited for Turning of the Pig?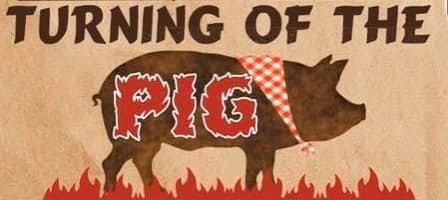 The Greenbrier Boosters will be hosting the historic Annual BBQ Festival known as "Turning of the Pig" again this summer with plans to make it bigger and better than ever this year.
The annual festival is held behind Greenbrier City Hall and offers live country and gospel music, food, a dunking booth, carnival games and an array of local vendors selling everything from crafts to Greenbrier memorabilia. The Historical Society traditionally sells homemade ice cream and fresh squeezed lemonade.
Traditionally Boston butts/pulled pork is slowly cooked on a huge open fire pit throughout the evening on July 3rd. The pork and family picnic packs are ready for sale by 6 AM the morning of the fourth.
The event is free to attend, but the funds from the Turning of the Pig pork sale is the biggest fundraiser of the year and helps to meet all the needs of the Greenbrier High School Marching/Concert Band program.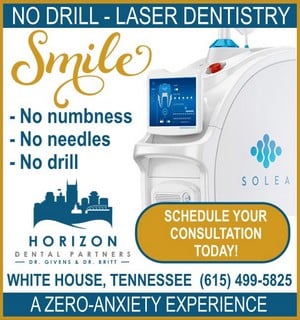 (Millersville, TN)
Millersville Fire Department Joined the Millersville Public Library and lots of friends for the Summer Reading Kick-off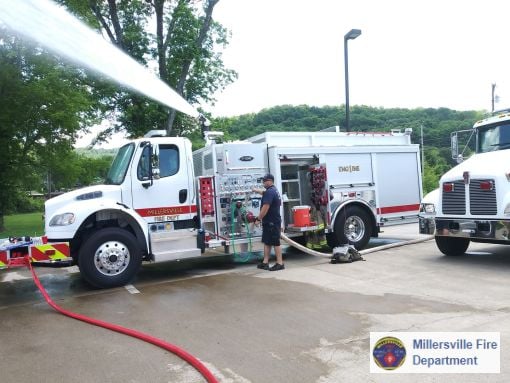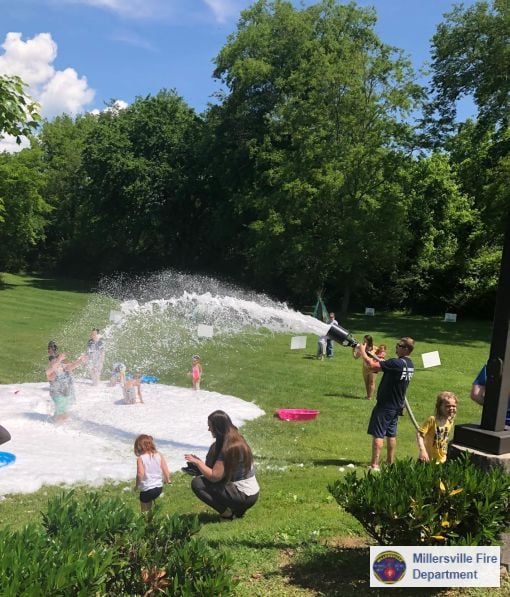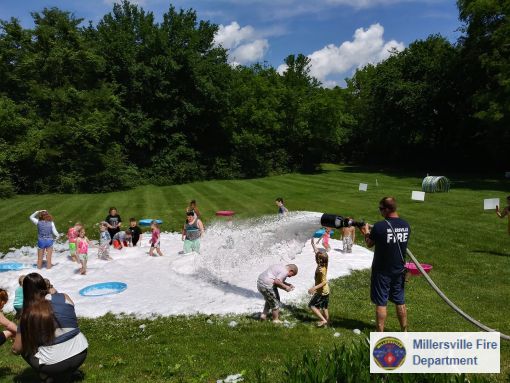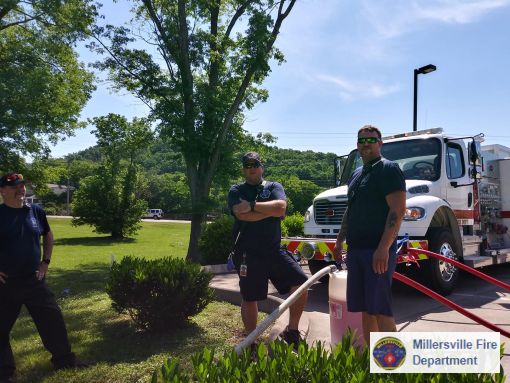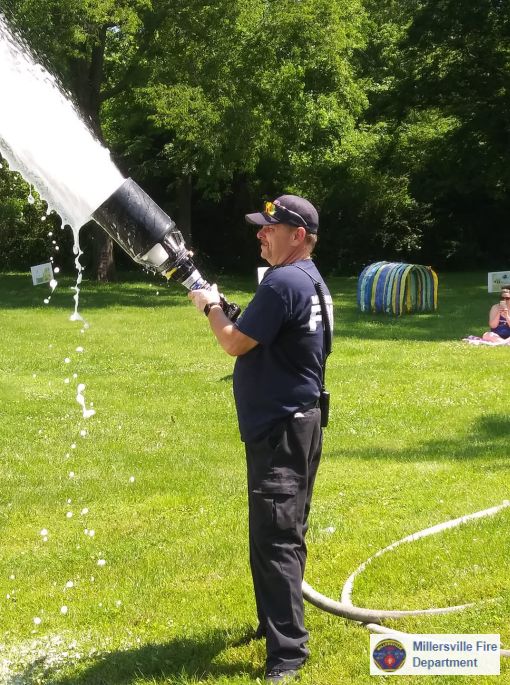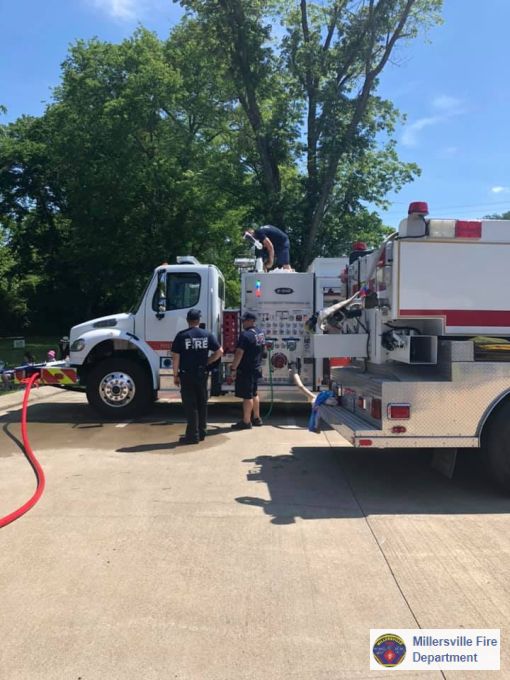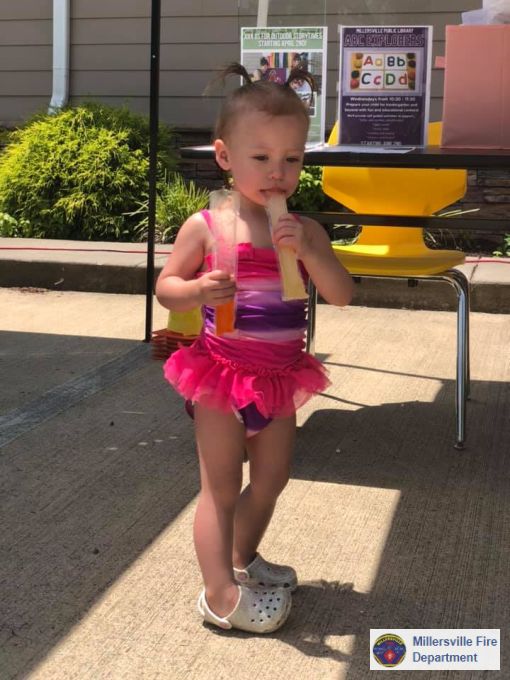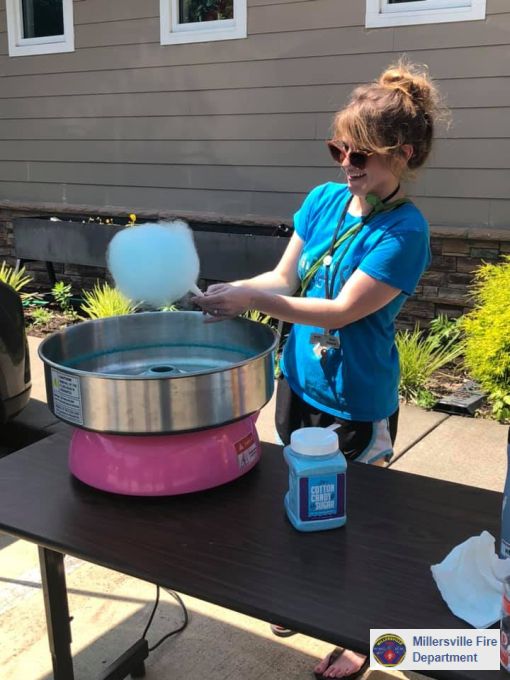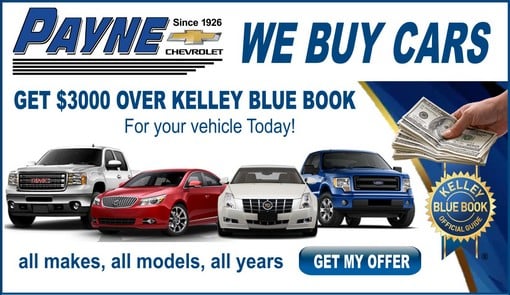 (Cedar Hill, TN)
Planning & Zoning Vote "No" On Cedar Hill Housing Development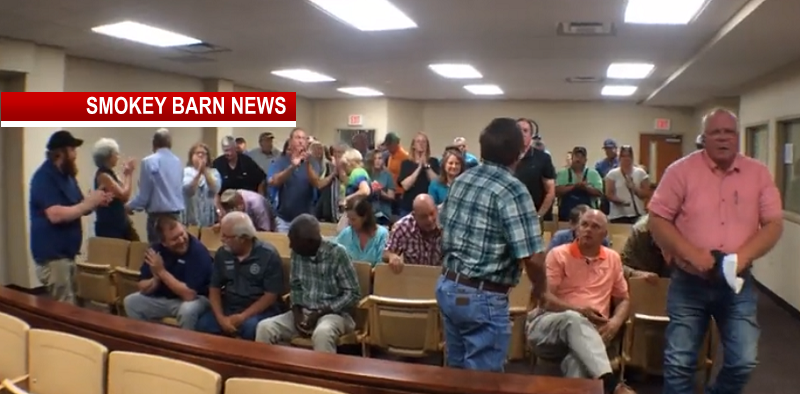 During the June 3rd Planning and Zoning meeting, our local officials denied the proposed R20 rezoning and development. The meeting was well attended by Cedar Hill residents that largly came to express their opposition to the project.
Smokey Barn News broadcast the meeting live. Click here to view a recording of the meeting.
A recap by Cedar Hill's City Commissioner/ Vice Mayor John Edwards.
According to Edwards, the reasoning of the proposed site would have pushed the home density too high for the community, see map below. In a letter to Smokey Barn News, Edwards addresses his concerns for the housing project. Read More

June 19: American Legion – Post 45 , Greenbrier, TN – FREE Pancake Breakfast
Pancake Breakfast: SATURDAY, JUNE 19, 2021 AT 7:30 AM CDT – 10:30 AM CDT
American Legion – Post 45 , Greenbrier, TN
All you can eat Pancake Breakfast! Pancakes; sausage; bacon; juice and coffee. $10.00 per person/ $5.00 for under 8.
Take Out Available
All proceeds support our local Veterans.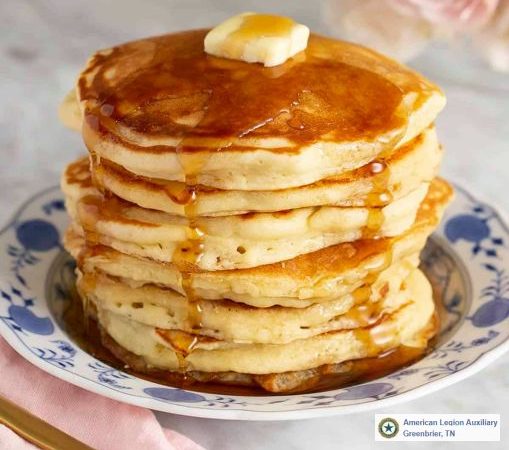 (Cedar Hill, TN)
Cedar Hill FCE (Family Community and Education) Club Scholarship Winner
Congratulations to Colby Drake winner of the 30th Thelma Smith/Marion Martin Scholarship from the Cedar Hill Family and Community Education Club!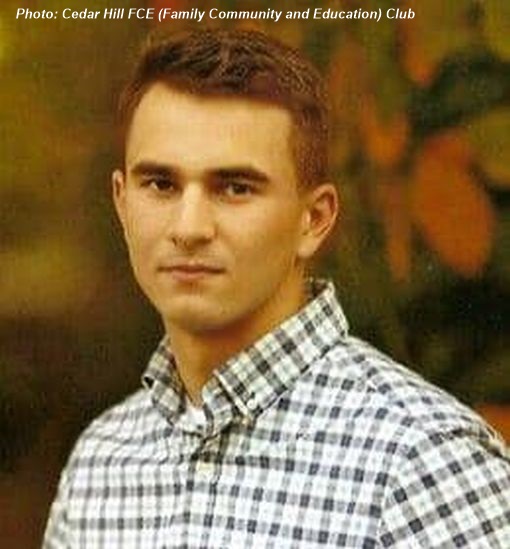 Great Companies->Great Jobs-> Who's Hiring In Robertson County
–> CLICK HERE! <–
(Portland, TN)
Portland TN Fire Department Today we say farewell. After 14 years, Captain Scott Meece is working his final shift today with PFD.
Captain Meece has served in the fire service a total of 26 years. We want to thank all of the friends, family, and first responders who came out today. Captain Meece, thank you for serving our community and for all you added to this department.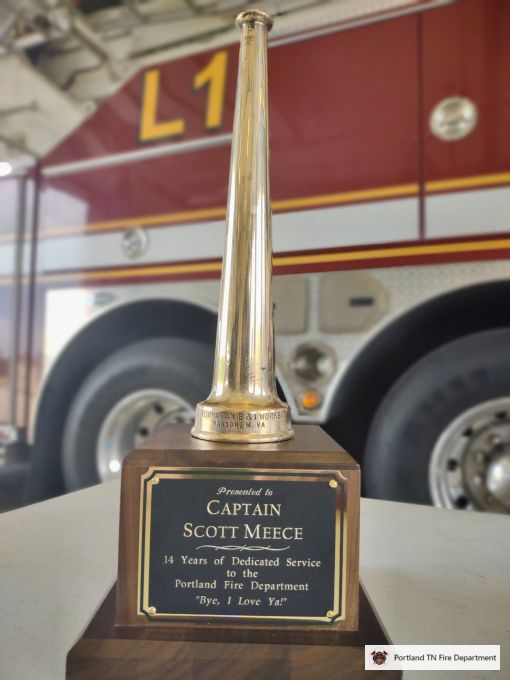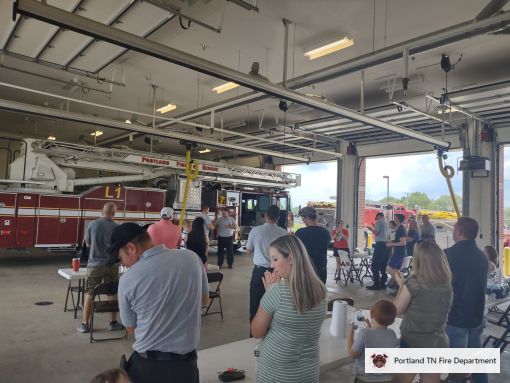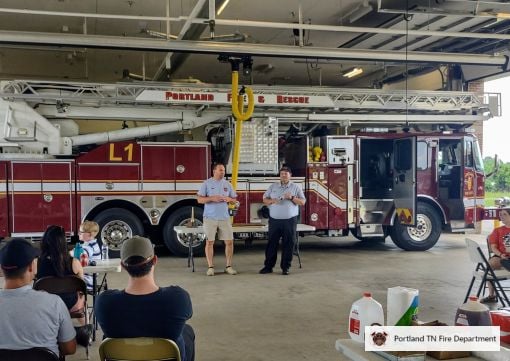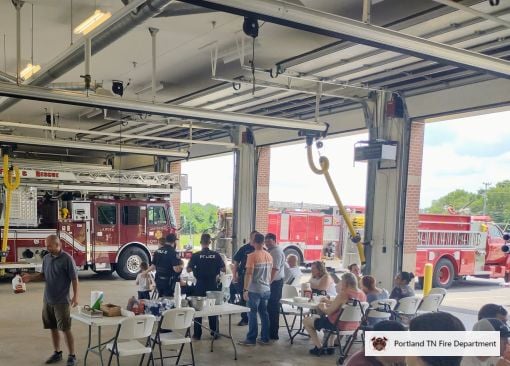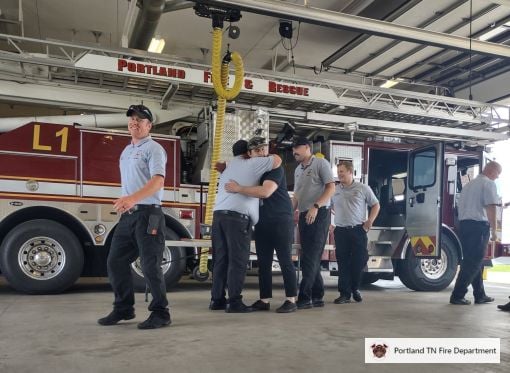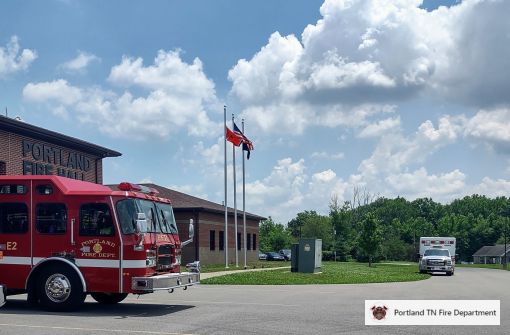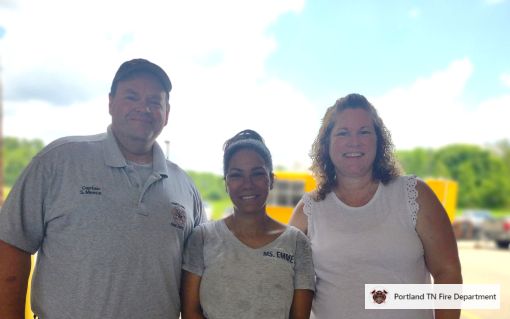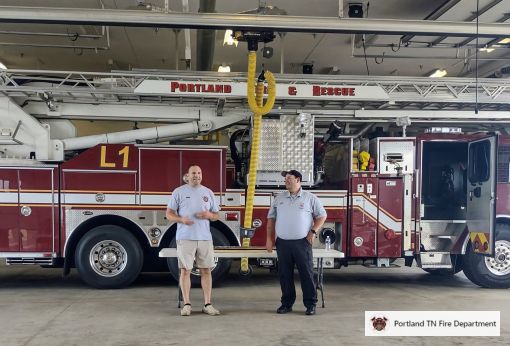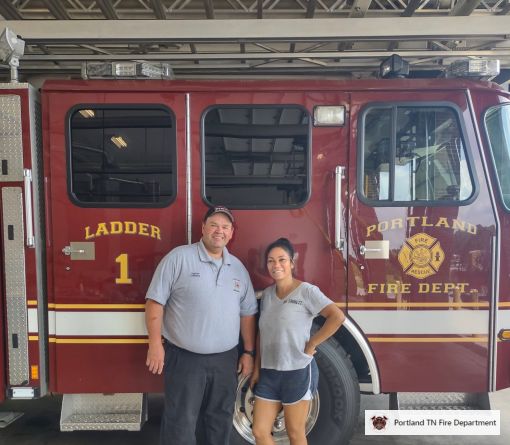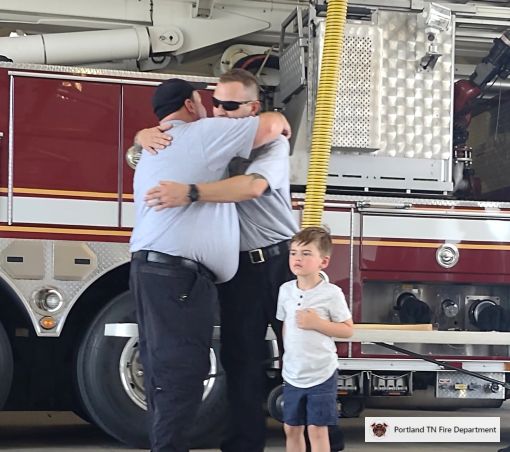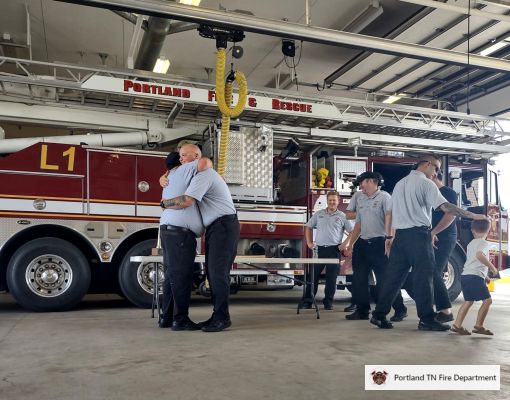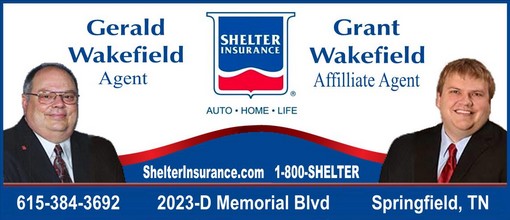 TNKids Nutrition To Deliver Lunches This Summer To Kids Under 18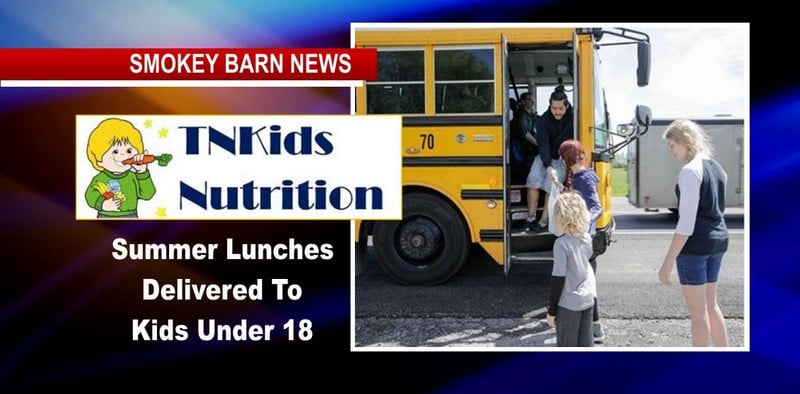 TNKids Nutrition has been approved by the State of Tennessee to provide sack lunches to children ages 18 and under in Robertson County this summer. To see full schedule an locations Read More
500K Grant To Expand ADA Accessibility For White House, TN Soccer Complex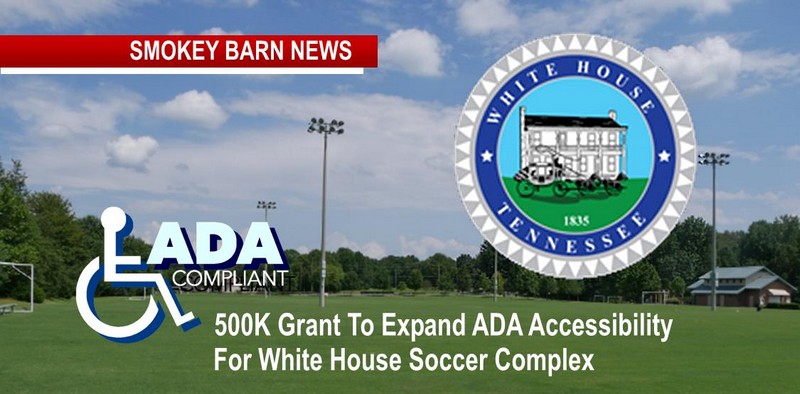 In an announcement today, the Tennessee Department of Environment and Conservation (TDEC) has awarded a $500,000 parks and recreation grant to the City of White House for the expansion of the W.L. Anderson Sports Complex on Old Highway 31 by installing a new Americans with Disabilities Act (ADA)-compliant parking area, pavilion, and pathways to and from them.
The grant is part of $7,584,530 awarded to communities throughout the state from the Local Parks and Recreation Fund (LPRF) program and the Land and Water Conservation Fund (LWCF) program. The state is also awarding $1,892,642 in grants from the Recreation Trails Program (RTP). Read More
NorthCrest's Grapevine Gift Shop Needs Gently Used Books!
Now with more visitors to NorthCrest, the used book cart can use a few more titles on it. All of the proceeds from the Volunteer Book Cart go directly to the fund for college scholarships! Believe it or not, selling books at $1.00 or $2.00 really adds up! So clean out your bookshelves, and let our volunteers put them to good use!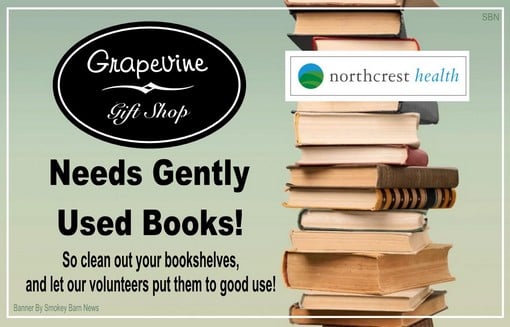 TN 3 Day Sales Tax Holidays (Food, Gun Equipment, School Supplies) & 2021-2022 Schools Open House Dates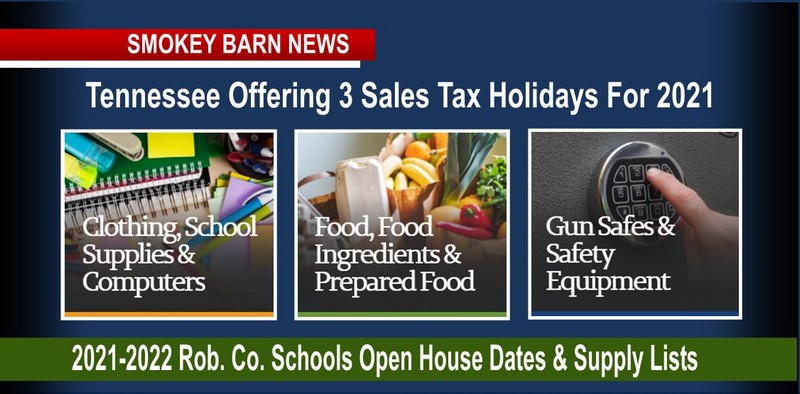 There will be three sales tax holidays this summer starting July 30th. The Tennessee General Assembly has approved two more sales tax holidays in addition to the traditional sales tax holiday on clothing, school supplies, and computers. Residents will now be able to purchase food tax-free as well as gun safes and gun safety devices.
We have provided dates and all the details below. In addition, you will find the open house schedule for the 21-22 Robertson County School year along with school supply lists. Read More

June 15: (Orlinda, TN) Free Concert by Robertson County Community Band
Community Band presents a Summer Concert
A Summer Concert will be presented by the Robertson County Community Band on Tuesday, June 15th at the Byrum-Porter Senior Center in Orlinda – 9123 Hwy 49 Orlinda, TN 37141. The concert will begin at 7:00 pm and is free. Refreshments will be served during intermission.
The community band will perform many well-known favorites including music from the Associations, Chicago, music from the 80's and Broadway hits, followed by patriotic pieces including "The Liberty Bell March", "Stars and Stripes Forever", "Fairest of the Fair", and many more.
The RCCB, in its sixteenth season, is always looking for new members. For more information about the concert, joining the band or sponsorship, please call the band manager, Janet Ozimek at (615) 384-2015. Ozimek can also be contacted at [email protected]
The RCCB will also be performing at the 4th of July celebration in Cross Plains.
We invite everyone in Orlinda and surrounding communities to come join us for our "Summer Winds" concert!